USA Selects 17 Athletes for Final Training Camp Prior to NACHC Championship
USA Team Handball (USATH) has selected 17 athletes to attend the final training camp prior to the 2021 North American & Caribbean Women's Handball Championship. The training camp will be from 14-21 August in the Chicago area and the tournament will commence on 22 August in Elgin, Illinois.
USA Women's Interim National Team Coach, Julio Sainz discusses the 17 athletes selected in this 10 minute interview on YouTube: Link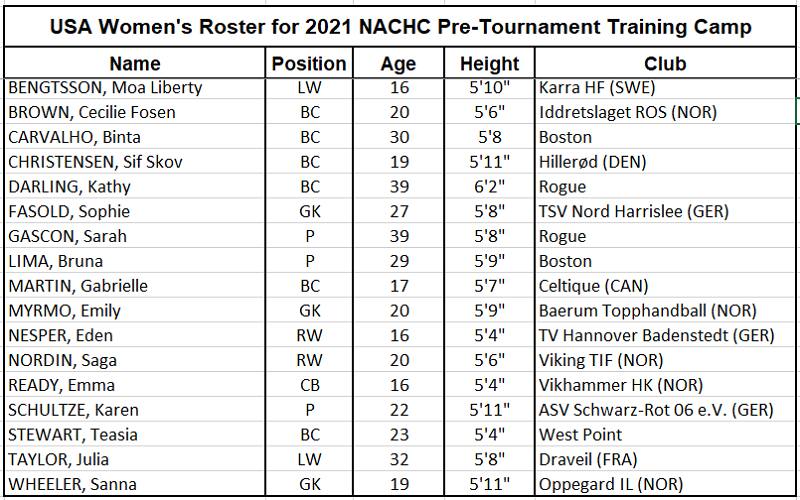 The U.S. Selection committee was comprised of Sainz, Women's Junior National Team head coach Craig Rot, Women's Beach National Team head coach Lisa Dunn, recently retired Women's National Team handball athlete and former USATH board member Tomukei "T" Ebuwei, current USATH board member and athlete representative Mark Ortega, and USATH CEO Ryan Johnson (non-voting member).
A total of 53 candidates were initially evaluated with 28 earning a spot on the preliminary roster and eight getting added to the Women's National Team pool. Many of these athletes were then further evaluated at a training camp in Spain this past July leading to the selection of the final 17 athletes for the pre-tournament training camp. The final 16 athlete roster selection will be announced on 21 August.
For more on the 2021 North American & Caribbean Women's Handball Check out the Tournament Page: Link