Board of Directors
The USA Team Handball Board of Directors consists of nine (9) members: three athlete representatives consisting of two athlete directors and one beach athlete director, four independent directors (including the Chair) and two general membership directors.
| | | |
| --- | --- | --- |
| Name | Title | Term Ending |
| Michael J. Wall | President and Chair | 12/31/2026 |
| Patrick Jalabert | General Membership Director | 12/31/2026 |
| Marianne Acker | General Membership Director | 12/31/2024 |
| Tracy Deforge | Independent Director | 12/31/2026 |
| Camille Nichols | Independent Director | 12/31/2024 |
| Sandra De La Riva Repede | Independent Director | 12/31/2026 |
| Mark Ortega | Athlete Representative | 12/31/2024 |
| Jennifer Fithian | Athlete Representative | 12/31/2024 |
| Ebiye Udo-Udoma | Athlete Representative | 12/31/2024 |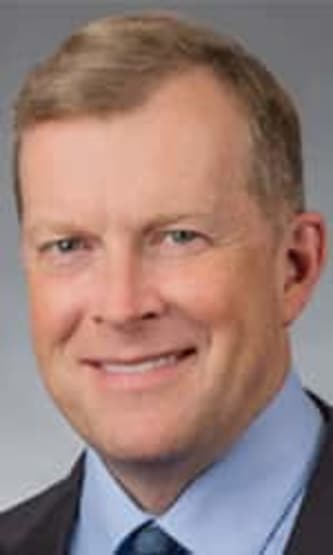 Michael J. Wall is of counsel and a business lawyer for Foley & Lardner LLP where he is a part of the Transactional & Securities Practice and the Sports Industry Team. Before joining Foley, Mr. Wall served for 22 years on various executive management teams of businesses directly related to sports. For 13 years, Mr. Wall was the sole in-house counsel for the TD Garden and Boston Bruins, followed by nine years as General Counsel for Performance Sports Group, Ltd.—the former manufacturer of BAUER hockey, EASTON baseball, and CASCADE/MAVERIK lacrosse equipment and apparel.
Mr. Wall's corporate law background includes public company corporate governance, M&A, litigation strategy, intellectual property procurement, management and enforcement, and consumer products regulatory compliance. Mr. Wall's first-hand daily involvement in the sports and entertainment arena position him to counsel clients seeking to acquire or sell sports franchises; to finance, develop and construct sports and entertainment venues; and to negotiate the myriad agreements that are necessary to capture and preserve the revenue- generating opportunities ancillary to stadium and team operations.
He received his J.D. degree in 1988 from Boston College Law School and his bachelor's degree (cum laude) in 1984 from the College of the Holy Cross.
Patrick Jalabert is a mechanical design engineer with a Master of Science degree in civil and structural engineering from the Illinois Institute of Technology (Chicago, IL) and a Master's degree in mechanical engineering from ENSTA Bretagne (France). He has been working as a product design engineer for Poclain Hydraulics for over six years. In that role, he has successfully managed innovative hydraulic motor design projects for industry leaders such as John Deere, Caterpillar or Bobcat.
Patrick has also spent the past seven years in a leadership role within Chicago Inter Handball, one of the country's most prominent handball organizations. He has contributed his more than 20 years of passion for the sport of handball and his advanced organizational skills to support the continuing development of handball in the Chicago-land area and the Midwest. Most recently, he has driven the development of a Midwest Team Handball League, despite the difficulty in rallying and securing commitment from other organizations within the region.
Patrick was appointed to the USA Team Handball Competition Committee in 2014 and took on the chairmanship of the committee in 2017. In that capacity, he has undertaken the ambitious project of continuously updating the USA Team Handball rulebook to reflect the ever-changing landscape of team handball in the United States. In addition, Patrick has supported the implementation of a new membership and event management platform and is contributing to the effort to improve the federation's tools in that area.
When I was nine I started to play handball back in my hometown in France. I loved the game so much, I had to find a club every place I went. When I moved to Boston to get my PhD in Marine Chemistry, I was thrilled to be able to keep playing competitively with Boston Team Handball. And this is how I got to interact widely with our handball community and USATH as a whole.
Indeed, by getting involved in US handball as both a player and an administrator, I have interacted widely with our handball community and USATH as a whole. First, as a player of Boston Team Handball women for five years, I went to many tournaments and got to meet great players and people. Second, as a board member of the club I interacted with USATH and worked at developing youth handball by organizing youth clinics and practices. Third, I also became a certified referee for USATH and refereed for both the Northeast League (NHTL) and College Nationals.

My job as a marine chemist took me to the other coast as I started my postdoctoral research in San Diego. This is how I began playing beach handball as part of the San Diego Sea Dragons Beach Handball Club (SDBHC). Not only did this round out my handball knowledge, it expanded my circle within the handball community. Thanks to this move from the court to the beach I now feel I am part of the two integral components to USATH.

The future of handball in the US depends on the growth from all aspects of the game. As I have been part of the development of handball of both the indoor and beach clubs, as well as on the adult club, college level, and youth level of the game, I believe that all of my experiences will allow me to bring a holistic approach to handball. If I am to be elected I want to push forward new ideas as well as originally contribute to the plan to promote handball for all ages, to make the US a competitive force on the international stage, and expand the community to continue to share the sport we all love.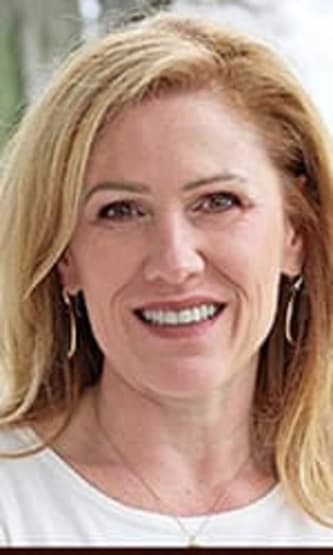 A founder of The Players' Impact, a venture platform for professional athletes, Tracy is focused on the growth of early stage companies, venture investment and pioneering business initiatives. An attorney by training, an entrepreneur in spirit, and an executive leader through her experience, her career has focused for more than a decade on start-up companies and sports/media technology offerings.
Tracy's background provides management expertise, startup business initiatives, legal affairs experience and managing operations. Tracy has been launching, growing and selling companies for over 17 years. Her roles and positions throughout her career saw her intimately involved in all aspects of entrepreneurship, from envisioning the concept, business planning, hiring, operations build out, fundraising, strategic partnerships, outsourcing, finances, marketing, and more.
After earning her J.D at Seton Hall University, Tracy worked for the National Hockey League, Major League Baseball Advanced Media and was a partner in a venture investment firm focused on companies that intersected sports, technology and media/entertainment. Tracy started the Boston chapter of Women in Sports and Events (WISE), a not-for-profit representing the voice and invaluable resource for professional women in the business of sports and remains an advisor to this day. She is an adjunct professor at Dean College and serves as a board member of the New England Chapter of Positive Coaching Alliance and an advisor for the MIT Launch program.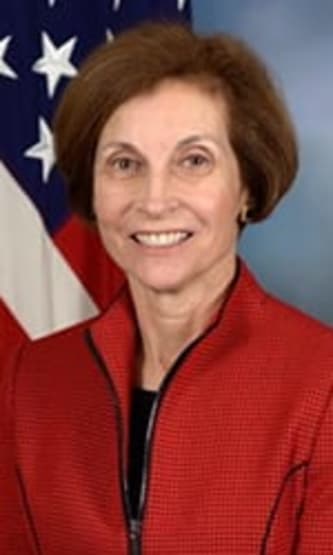 Camille Nichols is the Vice President of Business Operations at Fluor Government Group. She retired as a Major General from the United States Army after serving in various Engineer and Department of Defense Acquisition roles in both leadership and staff positions in the United States, the Far East and the Middle East. Nichols most recently served as the Director of the Department of Defense Sexual Assault Prevention and Response Office. Prior to that assignment, she was the Deputy Commanding General of the Army's Installation Management Command in San Antonio, Texas. She also has over 20 years of experience in Department of Defense acquisition.
Nichols has a wealth of experience in managing large organizations with a broad product portfolio and has a successful track record in delivering results. She is a frequent keynote speaker, covering topics on effective leadership, the importance of diversity and inclusion, and the power of STEM education.
Ms. Nichols earned a doctorate in Engineering Management at George Washington University, and a B.S. degree in Engineering at the U.S. Military Academy. Also of interest, she was a member of the 1984 Olympics Women's Team Handball Team. An avid bicyclist, she is currently serving on the nonprofit boards of USA Team Handball and Concurrent Technologies Corporation.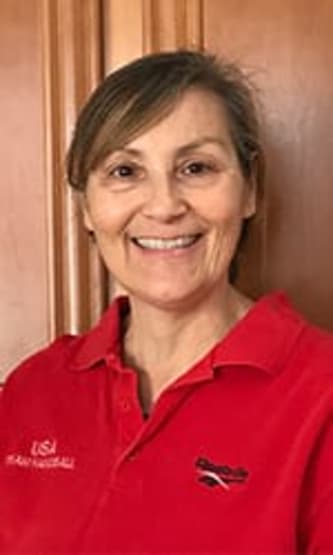 Sandra De La Riva Repede is a two-time Olympic athlete in Team Handball, who competed in the 1984 Olympic Games in Los Angeles and the 1988 Olympic Games in Seoul. She played in two World Championships in 1982 Hungary and in 1986 Netherlands. As a national team player from 1979 to 1988, she competed in over 120 matches, representing the United States around the world.
After retiring from the national team, De La Riva Repede coached local handball teams in the Los Angeles and Ventura areas to give back to the sport and the community where she lived.In her role as a coach, she oversaw the management of club teams, hosted tournaments, determined a pipeline of new athletes at the elite and youth levels, and developed training programs for new coaches and officials at various levels of the sport.
De La Riva Repede is now retired after working 28 years in government at the County of Los Angeles and City of Ventura. She has a wealth of work experience in financial strategies, organizational administration, budget development and financial analysis. At the County of Los Angeles, she served as Assistant Director for the Department of Parks and Recreation. At the City of Ventura, she served as Principal Financial Analyst. De La Riva Repede earned a Master of Science degree in Public Policy at University of Southern California and a Bachelor of Science degree in Political Science at Rutgers University in New Jersey.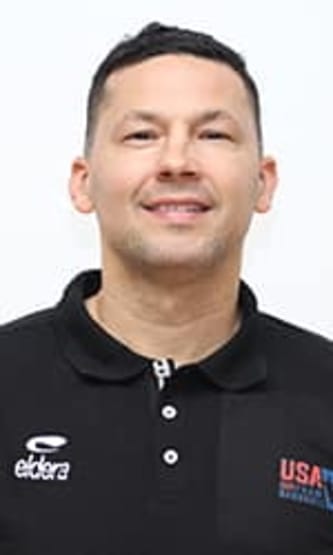 As an athlete, Ortega played 100+ international games with USA Team Handball. His playing and coaching career includes two Pan American Games in 2011 and 2019 and four Pan American Championships from 2004 to 2020. He served as captain of the U.S. Men's National Team from 2009 to 2014 and became an International Handball Federation Master Coach in 2015.
Ortega first picked up the game of team handball from Christian Zaharia after graduating college. He was originally a star gymnast from the ages of six to 16, which culminated in him winning a North Carolina State Championship. Ortega started playing football during his junior year of college and ended up playing wide receiver for Kent State University and Malone College. After college, Ortega was a member of the Miami Sharks football team for four years and, in 2004, was selected for the U.S. Men's National Handball Team. Ortega served as an assistant coach to Javier Garcia Cuesta, the U.S. Men's National Team Coach, during the entire duration of the USA Team Handball Residency Program in Auburn, Alabama from 2013 to 2018.
Ortega is also in the process of becoming a European Handball Federation Master Coach, which will be completed in February of 2021, and currently serves as the head women's coach of Dutch handball club KRAS/Volendam Netherlands. He currently lives in the Netherlands with his family.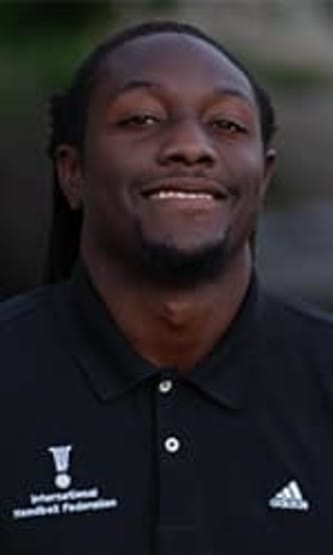 Ebiye Jeremy Udo-Udoma is the current captain of the USA Men's Beach Handball National Team and has been a National Team player for USA Team Handball since 2014, originally debuting as a member of the USA Team Handball Residency Program in Auburn, Alabama that ran from 2013-2018 after beginning his handball career with the Portland Sasquatch Handball Club in 2008.
Between indoor and beach handball, Udo-Udoma has represented Team USA in three Pan American Championships, two World Championships, one North American & Caribbean Handball Confederation Championship in which he was named Most Valuable Player, and the inaugural ANOC World Beach Games where he led the competition in assists. In addition to his accomplishments with Team USA, Udo-Udoma founded the Beach Handball Dream Team that won the 2018 Chinese Men's Club Championship and in June of 2020, he was named the International World Games Association's Athlete Of The Month. Outside of handball, Udo-Udoma's athletic accolades include winning the 2012 Harlem Globetrotters Online Talent Search and being the leading try-scorer for the USA Touch Rugby Men's Open National Team at the 2019 World Cup in Malaysia. He currently resides in Los Angeles, California where he trains beach handball players in the area.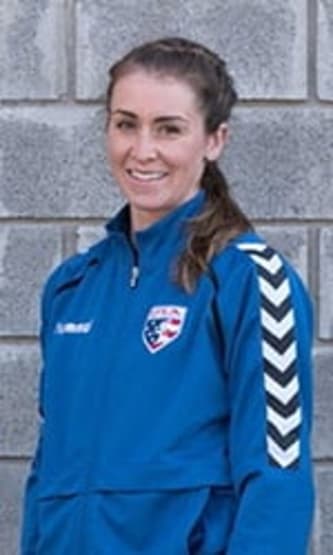 Fithian has been a member of the U.S. Women's National Team for almost 15 years, playing in over 85 international matches and numerous other competitions and friendlies throughout her career. She is a two-time Pan American Games attendee on behalf of USA Team Handball, competing in both the 2011 edition in Guadalajara, Mexico and the 2019 edition in Lima, Peru.
Fithian played handball professionally in Germany from 2009 to 2012 before moving back to the United States to start a family with husband and fellow Team USA handball player, Jordan Fithian. Their two children, Charlotte Mae, born in 2013 and Jackson, 2016, did not keep her from the competitive stage as she was able to continue to play and contribute to the national team when allowed.
Fithian's desire to continue to represent the United States on an international stage has never wavered. Most recently, she made her coaching debut in October of 2019 in Montreal as the head coach of the Women's Junior National Team. She currently resides in Concord, New Hampshire and serves as the head basketball coach at St. Paul's School, where she also works as the Director of Parent Engagement. Fithian earned her bachelor's degree in Financial Economics from Binghamton University in New York, where she played four years of Division I basketball. She earned her master's degree in Project Management.