Athletes' Advisory Council
The mission of the USA Team Handball Athletes' Advisory Council is to effectuate a greater platform and representation of handball athletes' voices and to improve the experience of handball athletes in the United States.
The Council acts as a source of input and advice to athlete representatives to all USATH and USOPC Boards, Councils, and Committees and is responsible for advocating on behalf of handball athletes in all areas of influence and governance.
The Council is comprised of one male and one female representative from each discipline (indoor national teams, beach national teams, and general membership) as well as the three athlete representatives to the USATH Board of Directors. Athletes on the Council must be active athletes and have represented the U.S. in at least one international game within the two years prior to their election.
Members
Co-Chairs: Michael King, Julia Taylor
Beach National Teams: Cedar Bellows, Drew Donlin
General Membership: Ty Reed
Indoor National Teams: Michael King, Julia Taylor
Athlete Representatives to the Board: Jennifer Fithian, Mark Ortega, Ebiye Udo-Udoma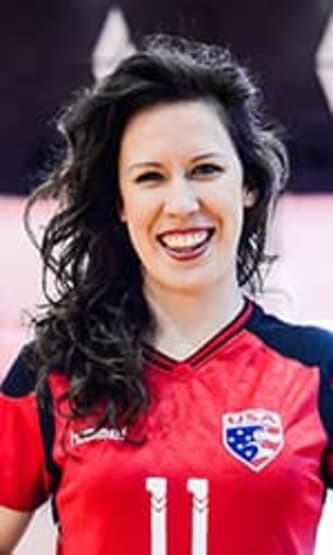 Julia Taylor first discovered handball at UNC-Chapel Hill, where she studied International Relations. She took a semester off school to attend the Idrætshøjskolen Handball Academy in Aarhus, Denmark. After graduation from UNC, she spent 1.5 years in the Auburn Residency Program before moving to a suburb of Paris, France where she earned a Master's degree in Sociology. She played four seasons with the French semi-pro club Aulnay Handball and half a season with Draveil Handball. Taylor is also a member of the Diversity, Equity, and Inclusion Committee, and is passionately dedicated to advocating for athletes' needs and equity in the sport.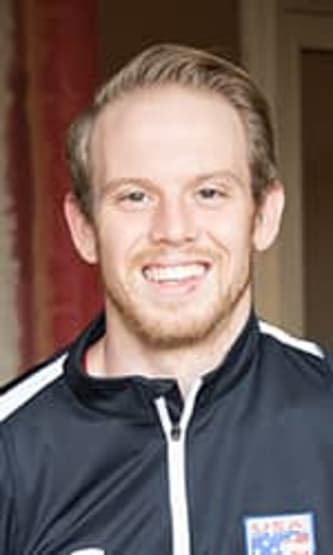 Michael King first discovered handball through the 2016 Olympics, moving to Auburn, Alabama to join the USATH National Team Residency Program in 2017. King joined the Team Handball Athlete Advisory Council to continue the work of moving the sport forward in the United States and of enhancing the experience of handball athletes. He is currently a JD Candidate at Northwestern University Law School. King played NCAA Ice Hockey and Lacrosse at St. John's University in Minnesota. Prior to St. John's, King attended Rockhurst High School in Kansas City, Missouri. He reads, plays basketball, and follows the NHL, MLB, and NBA in his free time.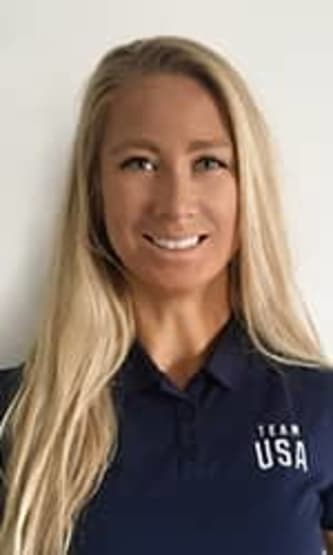 Cedar Bellows developed a transferrable athletic skill set through a diverse competitive sports background. She participated in basketball, baseball, softball, track and field, rodeo, and NPC fitness competitions. Bellows earned a B.S. in Biology at Regis University and garnered conference honors in the RMAC and contributed to four NCAA National Tournament appearances for the volleyball team as a middle blocker. She later discovered beach handball and 2019 marked her first season training and competing in beach handball. She earned 13 caps with the U.S. Women's Beach National Team to conclude the season, most recently competing in the inaugural ANOC World Beach Games in Qatar. Bellows works in the health and sports tech industry with MuscleSound Inc., which aligns seamlessly with her interests in athletics and health sciences. She provides service to others as a Reserve firefighter with Front Range Fire Rescue.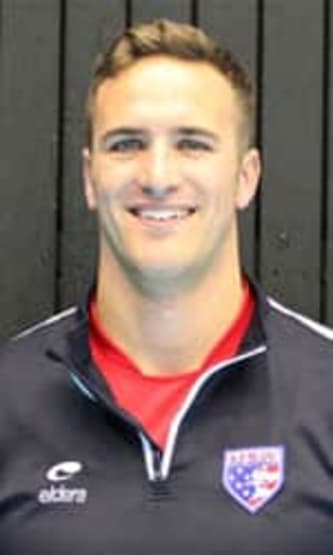 Drew Donlin played football, basketball, and baseball growing up in Minnesota. He started his handball career at the U.S. Air Force Academy after attending a walk-on tryout for the football team and getting encouraged to transfer his skillset to the sport of handball. Donlin graduated in 2015 and his first assignment on active duty was Los Angeles AFB, where he continued training as a member of the USA Beach and Indoor National teams. He was selected for the Air Force World Class Athlete Program (WCAP) in 2018, which allowed him to train full time for the U.S. handball team. During the 2018-2019 season, Donlin played for the German club, TSV Bayer Dormagen. He is now playing for Abanca Ademar León in the Spanish Asobal (first division) league and in the EHF Cup.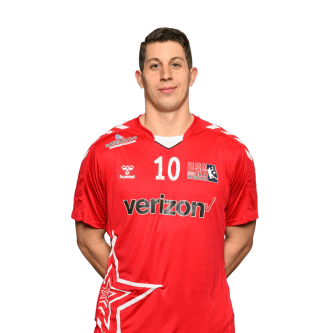 Ty Reed was introduced to handball through his parents who both were National Team players in the 80's. Ty's mother, Dorothy Franco, was a handball Olympian in 1984, and father, Tom, was an alternate for the 1988 U.S. National Team. In High School, Ty lettered in five sports in Connecticut, which led him to the University of Alabama, where he was a member of the 2011 and 2012 national championship winning football team for the Crimson Tide.
Reed has played for the United States Men's National Team since 2015, with over 90 international caps. He was a team member for the 2019 Pan American Games , as well as the gold medal winning NACHC Men's Senior Championship in 2022. Most recently, he was on the historic 2023 Men's World Championship roster, who won the USA's first match ever at the tournament.
Playing professionally in Germany for 3 years, Reed spent time at both SG Ratingen and SG Flensburg-Handewitt, where he was on the Champions League Roster in 2020 for Flensburg-Handewitt.
Reed has been a member of the Atheletes' Advisory Council since 2021.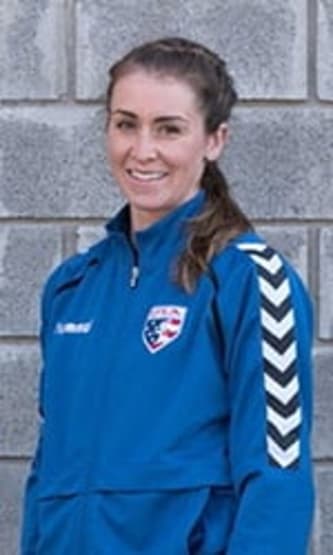 Jennifer Fithian has been a member of the U.S. Women's National Team for almost 15 years, playing in over 85 international matches and numerous other competitions and friendlies throughout her career. She is a two-time Pan American Games attendee on behalf of USA Team Handball, competing in both the 2011 edition in Guadalajara, Mexico and the 2019 edition in Lima, Peru.

Fithian played handball professionally in Germany from 2009 to 2012 before moving back to the United States to start a family with husband and fellow Team USA handball player, Jordan Fithian. Their two children, Charlotte Mae, born in 2013 and Jackson, 2016, did not keep her from the competitive stage as she was able to continue to play and contribute to the national team when allowed.
Fithian's desire to continue to represent the United States on an international stage has never wavered. Most recently, she made her coaching debut in October of 2019 in Montreal as the head coach of the Women's Junior National Team. She currently resides in Concord, New Hampshire and serves as the head basketball coach at St. Paul's School, where she also works as the Director of Parent Engagement. Fithian earned her bachelor's degree in Financial Economics from Binghamton University in New York, where she played four years of Division I basketball. She earned her master's degree in Project Management.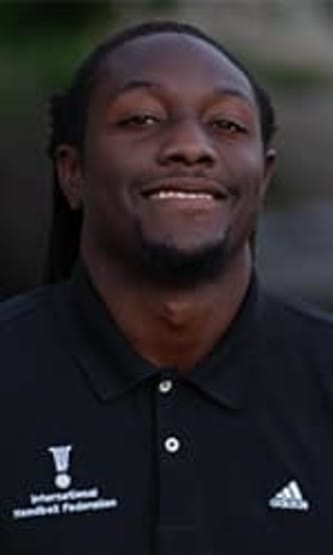 Ebiye Jeremy Udo-Udoma is the current captain of the USA Men's Beach Handball National Team and has been a National Team player for USA Team Handball since 2014, originally debuting as a member of the USA Team Handball Residency Program in Auburn, Alabama that ran from 2013-2018 after beginning his handball career with the Portland Sasquatch Handball Club in 2008.

Between indoor and beach handball, Udo-Udoma has represented Team USA in three Pan American Championships, two World Championships, one North American & Caribbean Handball Confederation Championship in which he was named Most Valuable Player, and the inaugural ANOC World Beach Games where he led the competition in assists.

In addition to his accomplishments with Team USA, Udo-Udoma founded the Beach Handball Dream Team that won the 2018 Chinese Men's Club Championship and in June of 2020, he was named the International World Games Association's Athlete Of The Month. Outside of handball, Udo-Udoma's athletic accolades include winning the 2012 Harlem Globetrotters Online Talent Search and being the leading try-scorer for the USA Touch Rugby Men's Open National Team at the 2019 World Cup in Malaysia. He currently resides in Los Angeles, California where he trains beach handball players in the area.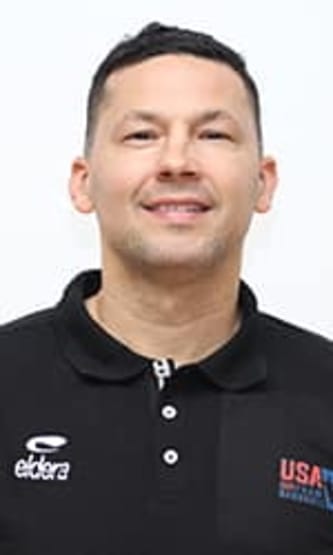 As an athlete, Ortega played 100+ international games with USA Team Handball. His playing and coaching career includes two Pan American Games in 2011 and 2019 and four Pan American Championships from 2004 to 2020. He served as captain of the U.S. Men's National Team from 2009 to 2014 and became an International Handball Federation Master Coach in 2015.


Ortega first picked up the game of team handball from Christian Zaharia after graduating college. He was originally a star gymnast from the ages of six to 16, which culminated in him winning a North Carolina State Championship. Ortega started playing football during his junior year of college and ended up playing wide receiver for Kent State University and Malone College. After college, Ortega was a member of the Miami Sharks football team for four years and, in 2004, was selected for the U.S. Men's National Handball Team. Ortega served as an assistant coach to Javier Garcia Cuesta, the U.S. Men's National Team Coach, during the entire duration of the USA Team Handball Residency Program in Auburn, Alabama from 2013 to 2018.
Ortega is also in the process of becoming a European Handball Federation Master Coach, which will be completed in February of 2021, and currently serves as the head women's coach of Dutch handball club KRAS/Volendam Netherlands. He currently lives in the Netherlands with his family.