Watch American Athletes in BENE League Action this Weekend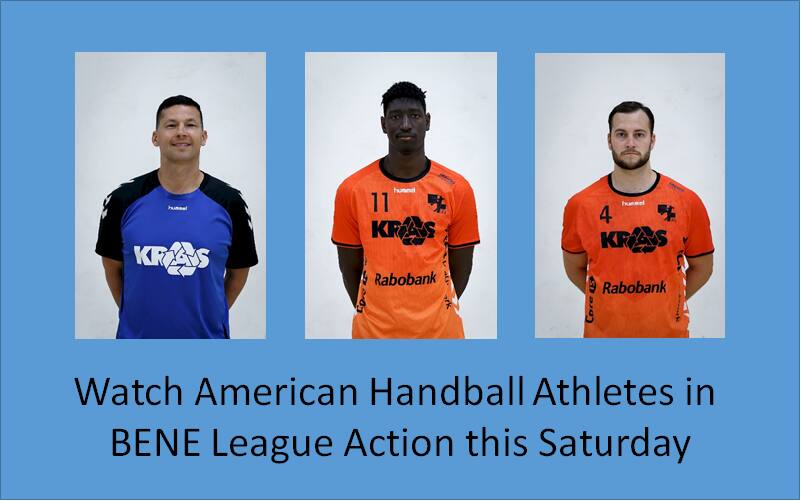 HV Kras/Volendam, is a Dutch club with a distinctive American flavor. The side is coached by an American, Mark Ortega, and includes two American athletes, Abou Fofana and Alex Binderis.
Ortega is a former USA national team player and has been an assistant coach for the Men's Sr Team and has been a head coach for the Men's Jr Team. He is also the Men's Athlete representative on the USA Team Handball Board of Directors. Fofana plays left back for the U.S. Men and this is his first year with Volendam having played last year with French side, Angers. Fofana is off to a good start with his new team, scoring 6 goals/each in his first two matches. Binderis plays pivot and this is his second year with Volendam.
The BENE League is the top Men's competition in the Netherlands and Belgium and features 6 clubs from both nations. Saturday's match between hosts, the KEMBIT Lions and Volendam is an important early season clash. KEMBIT is 2-0-0 and in 3rd place while Volendam is in 4th place with a 1-0-1 record.
The match is this Saturday, 18 September at 8:00 PM CET / 2:00 PM US ET and can be live streamed here: Link