USA Team Handball Conducts Beach Handball Clinic in Atlanta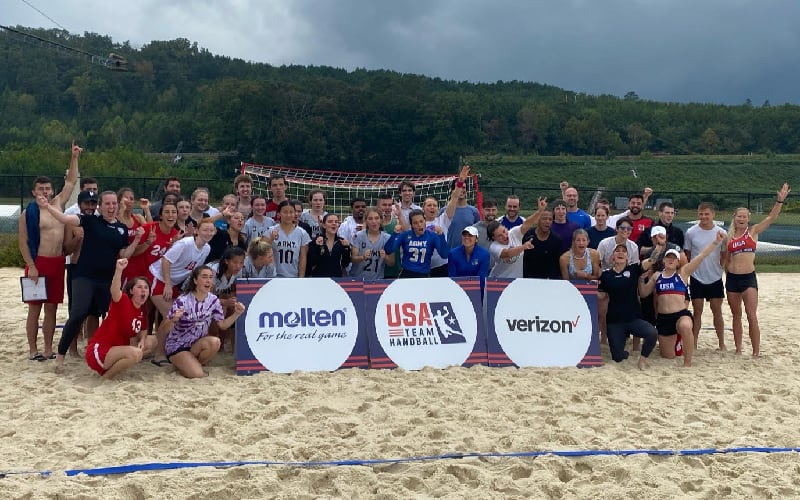 This past weekend USA Team Handball conducted a Beach Handball Clinic and Tournament at the Lake Point Sports Facility in Atlanta, GA. Principally organized by Atlanta resident and Women's Beach Handball Coach, Lisa Dunn, the event attracted 65 athletes from throughout the U.S, including collegiate athletes from Ohio State and Army - West Point.
Athletes participated in two, two hour training sessions on Saturday and on Sunday they were introduced to game mechanics prior to playing in the "A-Town Throwdown" beach handball tournament. West Point Gold won the Women's competition and Tre-Club won the Men's competition. Tournament Results: Link
Post Clinic Reactions
USA Women's Head Coach, Lisa Dunn: "I was excited to see all the young talent that came out to participate and learn about beach handball. Throughout the weekend we were able to see the athletes improve their skill set and they were able to play a full tournament with the help and guidance of our women's national team athletes coaching them. I believe it speaks to both the growth of our USA program and the increased interest in the US to play the sport. This event couldn't have been done without the support of USA Team Handball and Events Coordinator, Martin Branick. I look forward in organizing more Beach Handball clinics in the near future."
USA Women's Assistant Coach, Michi Mensing: "I am super happy about the turnout. When Lisa and I started planning this event we were hoping to get 30 participants and we doubled that number with ease. In addition to training athletes we were also able to use this opportunity to train the next generation of coaches with several of our our national team players helping out. Our ultimate goal has been to design a blue print for beach handball introduction camps and this successful camp demonstrates that we have now achieved that."
Ohio State Coach, Max Littman: "Our Team learned a lot about the pace and the speed of Beach handball. It can be tough coming from the indoor environment and then adapting adapt to the beach game, but at the end of the day they did a great job."
Malka Steinberg, participant: "My favorite part about the clinic was the camaraderie that is generated from playing such a new sport. I love getting involved at the grassroots and learning from a bunch of talented and strong women."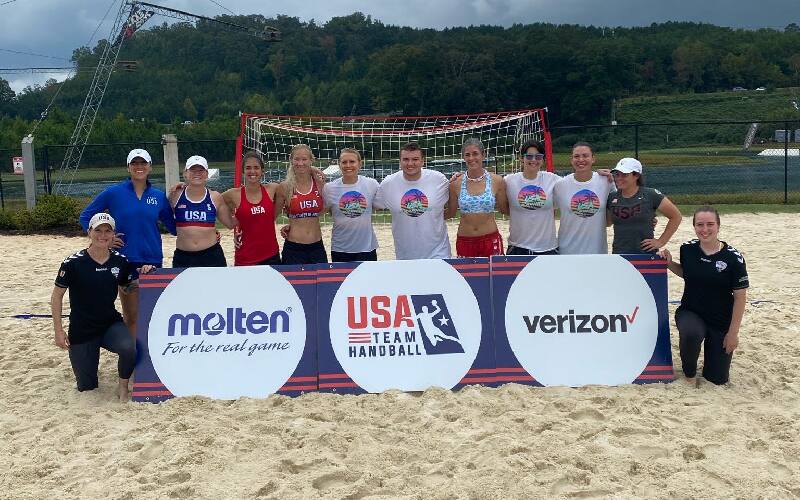 (Atlanta Beach Handball Clinic Staff)