USA Team Handball Seeking Athlete Representatives To Serve On Board Of Directors And USOPC AAC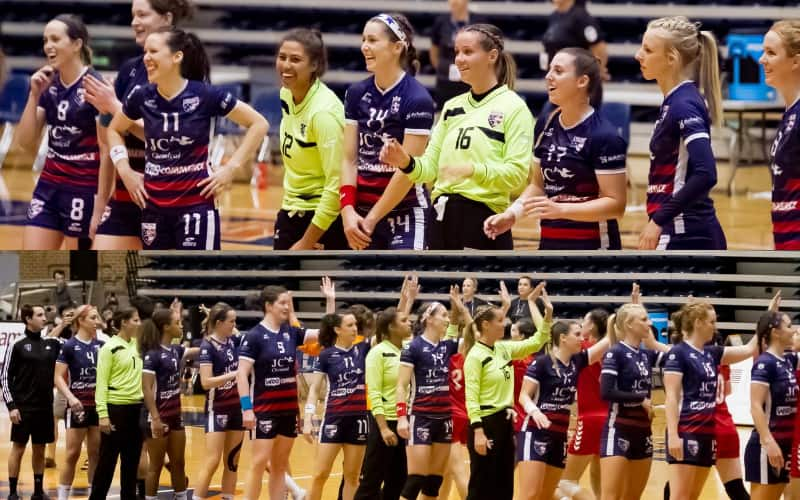 USA Team Handball (USATH) is seeking applications for Athlete Representatives (one representative and one alternate) to serve on the U.S. Olympic & Paralympic Committee Athletes' Advisory Council and serve as Athlete Representatives on the USATH Board of Directors.
The application period will begin Sept 15, 2020 and will close on October 15, 2020. These positions are to be filled by two indoor Team Handball athletes (one male and one female) who competed in the Pan American Games in the last 10 years.
What is the USOPC Athletes' Advisory Council?
The Athletes' Advisory Council (AAC) is responsible for broadening communication between the United States Olympic & Paralympic Committee (USOPC) and active athletes, and serves as a source of input and advice to the USOPC board of directors.
The AAC consists of at least one athlete from each National Governing Body (NGB) which the United States is represented at the Olympic and Pan American Games, eight athletes representing the Paralympic Sport Organizations or NGBs designated to govern a Paralympic sport, and six athletes elected by the AAC to serve at-large, including a chair and two vice chairs.
Eligible athletes must…
have represented the U.S. in international competition in the Olympic Games, Pan American Games, Paralympic Games or Parapan American Games; World Championships; or an event designated by the USOPC as an Operation Gold event within (10) years preceding their election

not have been convicted of a felony

not have served any period of ineligibility for a SafeSport violation

not have received any sanction in relation to the World Anti-Doping Code or its signatories (e.g. USADA)
TO COMMUNICATE THE INTERESTS AND PROTECT THE RIGHTS OF ATHLETES, IN COOPERATIVE SUPPORT OF THE USOPC ACHIEVING ITS MISSION.
- AAC MISSION STATEMENT
To find out more about the role and responsibilities for an AAC Rep, click HERE.