USATH Organizes Handball Clinics For Local Students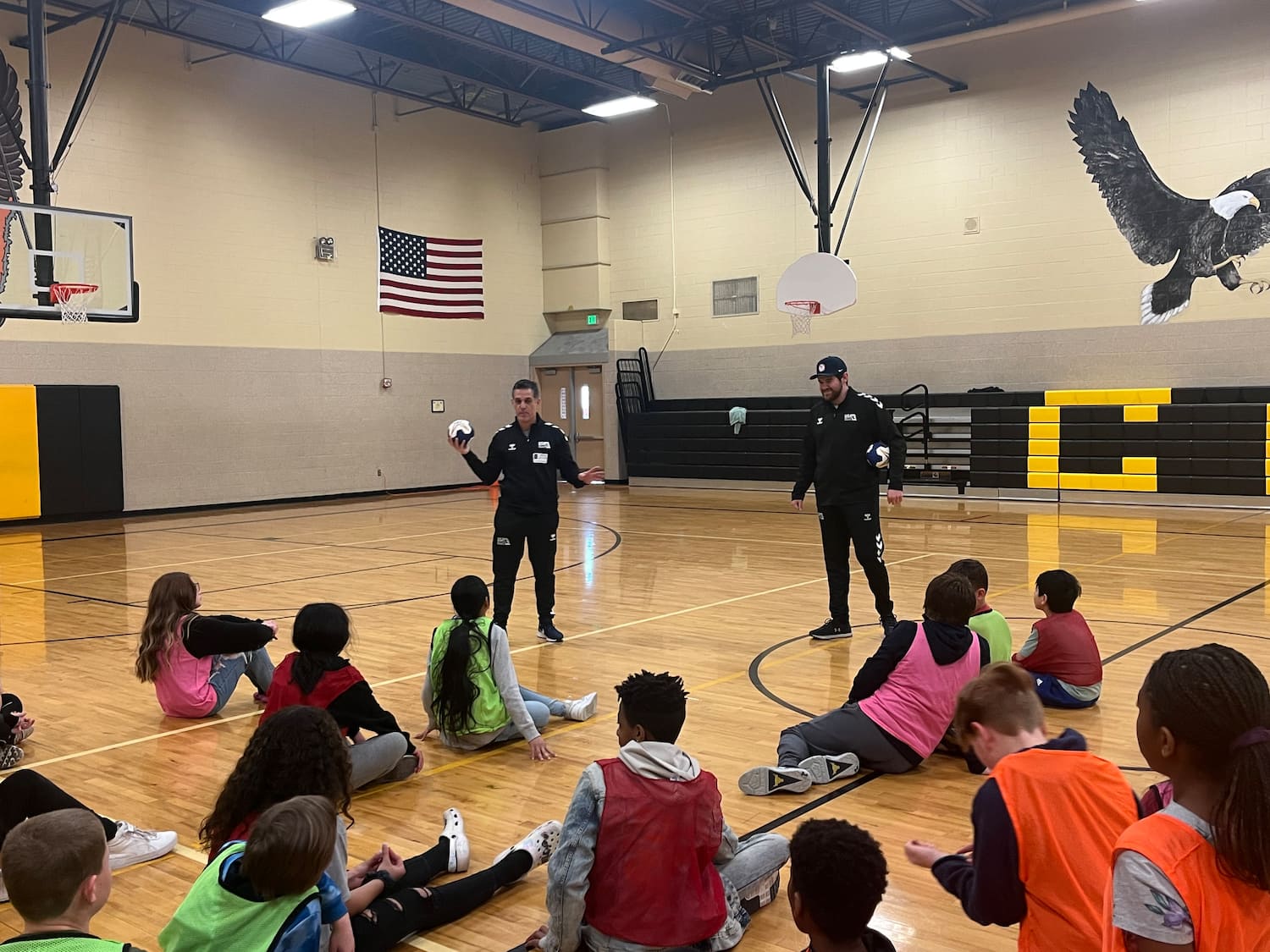 While in Colorado Springs for the recent Pan American Games Qualification matches versus Canada, members of the Men's National Team, including coaches and players, visited local middle schools to hold clinics on the sport of team handball.
On the day before the first match, Head Coach Robert Hedin and National Team Athlete Drew Donlin headed to North Middle School in Colorado Springs to teach the students the sport.
Throughout the day, Hedin and Donlin had over 60 students involved in the clinic and were thrilled by the response.
"Coach Robert and I had a great time bringing our sport into the school and teaching the students our relatively unknown sport. They picked it up fairly quickly especially because of its similarities to basketball and soccer," Donlin explained. "It's clear that the US has the talent and ability to begin grassroots handball programs in the schools. This will be key to the success of the sport in our country for the future."
Fort Carson Middle School was the site of Friday's team handball clinic with Coach Julio Sainz and Collegiate Development Coordinator Matt Collins conducting several drills to showcase the sport to over 100 students.
Fort Carson Physical Education teacher Mary Gradishar was excited for the opportunity to partner with USA Team Handball.
"Thank you to USA Handball for coming out to Carson Middle School. The coaches were energetic and engaging with our students. It was an excellent opportunity for our students to learn a sport they typically do not get exposed to. Team USA was also very generous in offering free tickets to our school community to further our involvement with their program. We look forward to continuing this partnership in our community in support of team USA," Grandishar said.
In addition, all students at both clinics were invited to watch the matches versus Canada at the US Olympic and Paralympic Training Center. Saturday's victory was attended by several of the students from both schools, and they were even able to take photos with our men's national team post game.
Clinics such as these are integral in USA Team Handball's long term mission of youth development for the sport and inspiring the next generation of athletes.