MARK YOUR CALENDARS: USA National Championship will be May 13 to 15 in Adrian, Michigan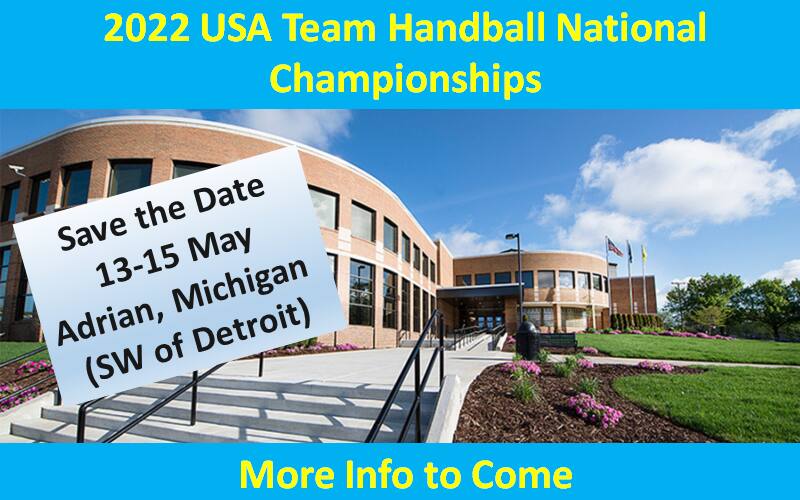 We are thrilled to announce that the 2022 USA Team Handball National Championship will be held May 13 to 15 on the campus of Adrian College, in Adrian, Michigan (southwest of Detroit). The Detroit Handball Club will host the tournament, which will have exciting features like music, Gerflor & Mondo floor playing
surfaces,
and an athlete village just steps away from the match venues.
Clubs are advised to make travel arrangements to arrive on Thursday, 12 May and to be ready to play in the morning on Friday, 13 May. The final match will be in the afternoon on Sunday, 15 May.
Stay tuned for more updates in the coming weeks!