USA Team Handball Names Julio Sainz as Interim Head Coach of the Women's National Team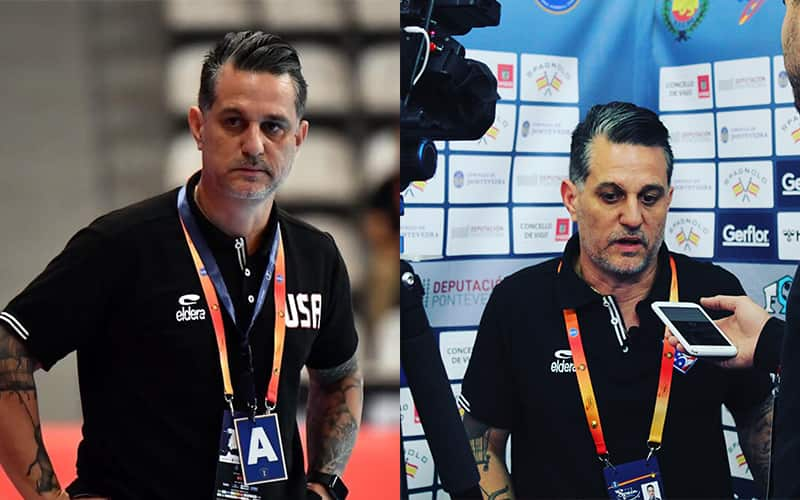 USA Team Handball has named Julio Sainz as the interim head coach of the U.S. Women's National Team. Sainz, who holds both an International Coach License A and Master Coach distinction from the International Handball Federation, has worked with both the U.S. Senior Women's and Men's National Teams for over 12 years.
Sainz has served a variety of roles during his time with USA Team Handball, most recently as an assistant coach and video analyst for the Men's National Team during preparation for the 2021 IHF Men's World Championship. He held the same role for both the men and women competing at the 2019 Pan American Games in Lima, Peru.
In addition to Sainz's work on the senior side, he led the U.S. Men's Junior National Team to a historic finish at the 2019 IHF Men's Junior World Championships in Vigo, Spain, where the U.S. won its first world championships match ever, and earning its best-ever finish at a world championship. Sainz also coached the team to a bronze medal at the Men's IHF Trophy Intercontinental Phase.
"Julio has been a tremendous asset to the American handball program for over a decade and we are incredibly lucky to have him take on this role and continue guiding our national team athletes," said USA Team Handball Chief Executive Officer Ryan Johnson.
"I am very confident in Julio's ability to step into this role, which he has proven over the years through the many accomplishments under his belt. His vast experience coaching both women and men on the world stage will also prove valuable to our current Women's National Team, who will soon be vying for a huge opportunity for our program: a spot at the 2021 World Championships."
In addition to his work with USA Team Handball, Sainz has also coached for Puerto Rico, Costa Rica and Colombia's national team programs. Sainz is also currently a member of the IHF Commission for Coaching and Methods (CCM), that is working to embrace teaching and coaching handball around the world, and recently co-hosted a virtual Handball Development Symposium for the American handball community.
The Women's National Team will be preparing for the North American & Caribbean Qualifier for their opportunity for a spot in the 2021 IHF Women's World Championships. The World Championships will be held this December in Spain. Sainz's coaching experience on the world stage includes coaching Puerto Rico at the 2015 IHF Women's World Championship in Denmark, where they earned a top-20 finish.
USA Team Handball will provide more information on the search process for a Women's National Team head coach in the coming weeks.
About USA Team Handball: USA Team Handball (USATH) is the U.S. National Governing Body for the Olympic discipline of Team Handball, and is responsible for the development of grassroots programs, preparation of national teams for international competition - including the Pan American and Olympic Games - as well as the day-to-day oversight of the sport of team handball in the United States. The mission of USATH is to develop, promote, educate and grow the sport of team handball at all levels domestically, and to enable U.S. athletes to achieve sustained competitive excellence to win medals in international and Olympic competition. USATH is a member of the International Handball Federation, the North American and Caribbean Handball Confederation, and the United States Olympic & Paralympic Committee, and is headquartered in Colorado Springs, Colorado.
Media Contact: Melissa Zhang | (508) 768-5649 | Melissa.Zhang@usateamhandball.org