German Outlet handball-world and USATH announce collaboration to share American handball news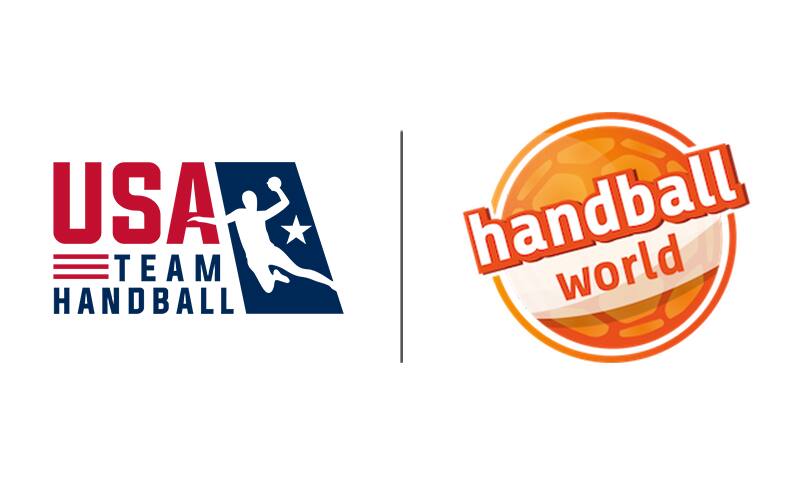 USA Team Handball today announced its partnership with German news outlet handball-world.news in an effort to distribute and share American handball news and updates with handball audiences in Europe.
"We're thrilled to work with handball-world to bring USA Team Handball's stories and developments to thousands of readers in Europe. With so many of our athletes and coaches training and working with European clubs, we are grateful for the consistent support of the European handball world," said USA Team Handball CEO Ryan Johnson.
"With such a large reach and audience, handball-world will be a terrific partner for us and I am eager to build more relationships with our friends overseas. Hopefully we can continue to build collaboration between our two communities that can push our sport forward in the coming years."
Based in Germany, handball-world primarily covers stories about the top handball leagues in Europe, including the Handball Bundesliga and Handball Bundesliga Frauen, second and third division leagues, the Champions League, World Championships, European Championships and more international competitions, youth handball, tips for training, rule updates and much more.
"As we are handball world, the United States will be an important part in the future for us," said handball-world.news CEO Andre Tzschaschel. "We are following the development of the U.S. market in handball with big attention and hope to help, bring the markets closer together. We are very proud to establish a vital partnership with US Team Handball."
The leading German-speaking news portal about handball, handball-world earns four to five million page impressions per month, with over 500,000 unique visitors to its site on a monthly basis. The outlet also produces a digital and print magazine, Crazy about Handball, that covers a wide range of storylines and topics around the handball community.
About handball-world:
Founded in 2000 and based in Berlin, Germany, handball-world was established as an ambitious web project that has become the biggest handball news platform worldwide. In 2011, a professional marketing company, redsport, was founded to develop handball-world. The publication comprises of four chief editors and more than 30 freelance editors, photographers and volunteers, and produces a recurring digital and print magazine, Crazy about Handball. For more information, please visit handball-world.news
About USA Team Handball:
USA Team Handball (USATH) is the U.S. National Governing Body for the Olympic discipline of Team Handball, and is responsible for the development of grassroots programs, preparation of national teams for international competition - including the Pan American and Olympic Games - as well as the day-to-day oversight of the sport of team handball in the United States. The mission of USATH is to develop, promote, educate and grow the sport of team handball at all levels domestically, and to enable U.S. athletes to achieve sustained competitive excellence to win medals in international and Olympic competition. USATH is a member of the International Handball Federation, the North American and Caribbean Handball Confederation, and the United States Olympic & Paralympic Committee, and is headquartered in Colorado Springs, Colorado. For more information, please visit usateamhandball.org