USA Team Handball Regional Ambassadors To Lead Collegiate Working Groups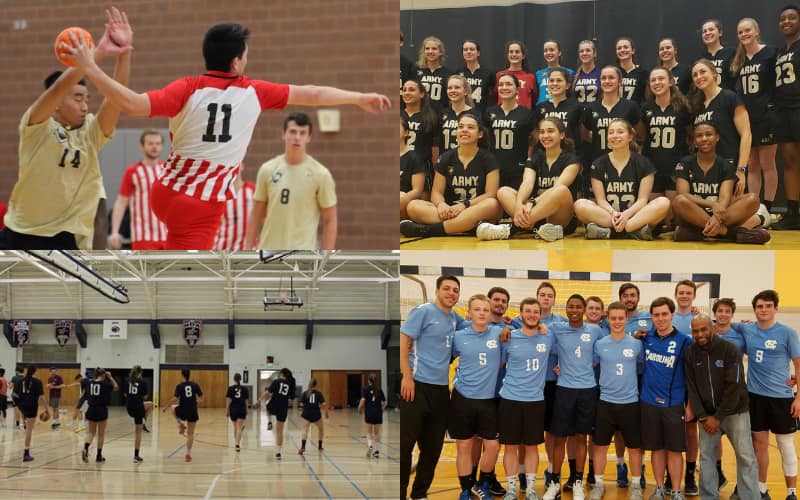 USA Team Handball today announced its plans to form five working groups to develop the sport at the collegiate level. The five groups will each address a certain area of collegiate development and will be led by former national team athlete/longtime handball reporter John Ryan and USA Team Handball's regional ambassadors, with the exception of Chicago ambassador Ross Miner. The working groups and their leaders are as follows:
Club Outreach & Development – Divine Jackson
Events & Competition Structure – John Ryan
Talent Identification & National Team Development – Drew Bradley
Youth Development – Martin Bilello
Los Angeles 2028 Planning – Katiann Scherer
"Collegiate development is a huge priority for us moving forward and I am incredibly grateful to our ambassadors and other volunteers for their incredible dedication and passion in growing this sport at the college level," said USA Team Handball Chief Executive Officer Ryan Johnson.
"We strongly believe in the value of college handball, which is why we are working to bring this sport to younger generations of American athletes. I look forward to seeing each of these working groups make a significant impact on handball's rise on college campuses."
USA Team Handball Events & Membership Development Coordinator Martin Branick will serve as staff liaison for all five groups. The working groups will also consist of a number of representatives across different groups in the handball community, including national team athletes, Olympians and members of the alumni community, collegiate club members and USA Team Handball staff.
Jackson, Bradley, Bilello and Scherer were appointed in March 2020 to represent USA Team Handball in their respective regions of the country, specifically focusing on growing collegiate and youth handball. They have led and conducted efforts to connect with schools, universities and non-profit organizations within their communities to introduce the sport of team handball. Their regions are New York, Boston, San Francisco and Los Angeles respectively. More updates and details about these collegiate working groups to come.
About USA Team Handball: USA Team Handball (USATH) is the U.S. National Governing Body for the Olympic discipline of Team Handball, and is responsible for the development of grassroots programs, preparation of national teams for international competition - including the Pan American and Olympic Games - as well as the day-to-day oversight of the sport of team handball in the United States. The mission of USATH is to develop, promote, educate and grow the sport of team handball at all levels domestically, and to enable U.S. athletes to achieve sustained competitive excellence to win medals in international and Olympic competition. USATH is a member of the International Handball Federation, the North American and Caribbean Handball Confederation, and the United States Olympic & Paralympic Committee, and is headquartered in Colorado Springs, Colorado.
Media Contact: Melissa Zhang | (508) 768-5649 | Melissa.Zhang@usateamhandball.org