USA Team Handball Now Accepting Applications for High Performance Manager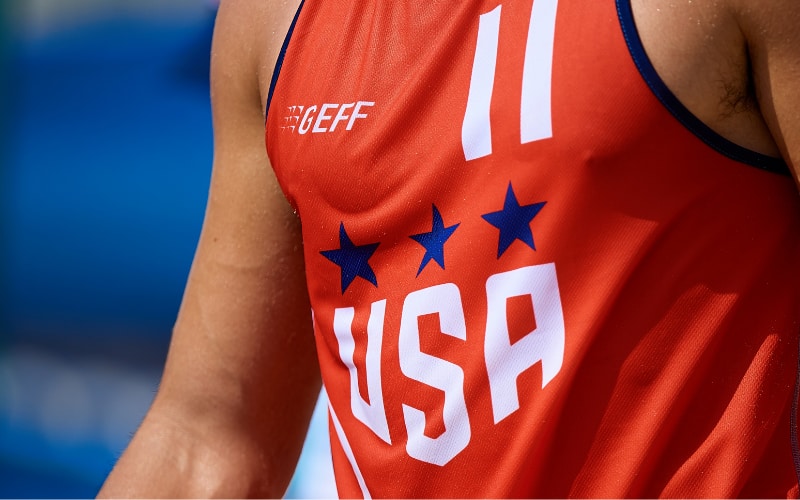 Join USA Team Handball! We are looking for an enthusiastic High Performance Manager who will work with a network of volunteer coaches to develop and execute a comprehensive high performance plan for building a pipeline of athletes, developing a pool of national team coaches, and elevating team performance.
In coordination with the United States Olympic & Paralympic Committee and volunteer coaches, the High Performance Manager will implement processes for evaluating athletes' strengths and weaknesses and provide resources, where available, to improve athlete development. This individual will also develop policies and procedures that govern how our teams operate, how teams are selected, and how resources will be allocated.
The High Performance Manager's roles and responsibilities include the following:
Supervises and instructs coaches and athletes on tasks, and performs all functions including:
Help coaches develop training plans, plans are developed with fundamental understanding of periodization.

Plan, organize, and communicate year-long training and competition calendar for all teams

Organize a volunteer staff to aid in the execution of the high performance plan.

Explain and enforce safety rules and regulations.

Work with strength and conditioning coaches and nutrition staff at the U.S. Olympic & Paralympic Training Center to develop programs that maximize athletes' capabilities.

Collaborate with coaches to evaluate athletes' skills and review performances.

Keep abreast of changing rules, techniques, technologies, and philosophies relevant to the sport.

Coordinate and manage team travel to include event registration, flight bookings, and ground transportation.

Accompany and assist team members during extensive international and domestic travel.

Be knowledgeable about a wide range of topics that affect performance.

Develop long-term plans with coaches and athletes to ensure appropriate periodization is achieved.

Assist with any other duties, as assigned.
REQUIRED SKILLS:
Basic Skills
Supervisory skills that include the ability to train, monitor, and instruct all employees to meet with established standards of the organization.

Use logic and reasoning to identify the strengths and weaknesses of alternative solutions, conclusions, or approaches to problems.

Ability to make quick decisions in pressure situations.

Communicate information effectively.

Ability to prioritize multiple tasks at once.

Self-starter with initiative to problem solve.

Strong organizational skills with attention to detail needed.

Ability to work independently and on a team.

Must be able to successfully pass a USATH background screening and SafeSport certification.

Willing and able to travel both domestically and abroad periodically.

Possess at least an intermediate level of experience with Microsoft Office Suite.
Resource Management Skills
Motivate, develop, and direct coaches and athletes as they prepare to compete.

Determine how money will be spent to get the coaching priorities met, and accounting for these expenditures.

Obtain and ensure the appropriate use of equipment, facilities, and materials needed to train athletes.
Physical Demands
The employee is required to frequently stand, walk, sit, use hands, reach and lift with arms, climb, stoop, kneel, crouch, or crawl. The employee is required to frequently lift up to 50 pounds without assistance.
Work Environment
The employee is working in a standard office environment but may be outside in wet or humid weather conditions, with extreme cold or extreme heat. Remote work / flexible in office hours will be considered, but employment is contingent upon primary residency in the state of Colorado.
EXPERIENCE & QUALIFICATIONS:
| | |
| --- | --- |
| Years of Experience | 2-5 years of team management / high performance experience with major collegiate, professional, or Olympic organization strongly preferred. |
| Education | Bachelor's degree. |
| License, Certificate, or Registration | None |
| Language Skills | Due to the global nature of the sport, in addition to English, language skills in French, German, and/or Spanish are desirable. |
NOTE: This job description is not intended to be an exhaustive list of all duties, responsibilities, or qualifications associated with the job.
Salary and Benefit Summary
The salary range for this position is $40,000 -$45,000. USATH offers a 403(b) retirement plan, generous paid time off and 18 paid Holidays.
How to Apply
To apply for this position, please email a current resume and a cover letter detailing your experience and qualifications for the role to USA Team Handball CEO Ryan Johnson at ryan.johnson@usateamhandball.org.
USA Team Handball, the National Governing Body for team handball in the United States, is proud to be an equal opportunity employer. All qualified applicants will receive consideration for the position without regard to age, race, sex, color, religion, national origin, disability, genetic information, creed, ancestry, sexual orientation, transgendered status, pregnancy or any other status protected by state or local law.