Black History Month Roundtable Discussion With The USATH Community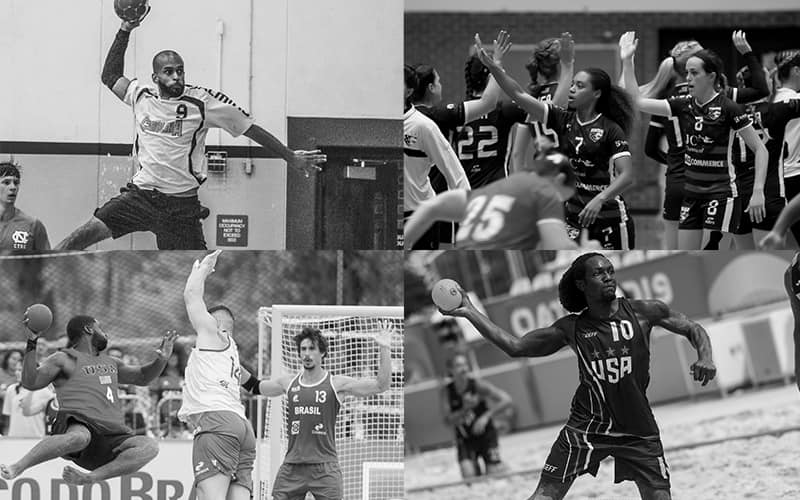 Black History Week was first created by Carter G. Woodson – known as the "Father of Black History" – in 1926. Woodson envisioned a week in which students could showcase what they had learned about black history and black heritage. Woodson originally chose the second week of February as Black History Week to pay homage to the birthdays of abolitionist Frederick Douglass and President Abraham Lincoln.
Black History Week eventually became Black History Month as more people began to recognize the merits of the idea. The first Black History Month was finally celebrated at Kent State University in 1970, as students and educators sought to pay homage to the accomplishments of Black Americans. In 1976, President Gerald Ford recognized Black History Month as part of the United States' bicentennial celebration, encouraging Americans to "seize the opportunity to honor the too-often neglected accomplishments of Black Americans in every area of endeavor throughout our history."
Since then, Black History Month has continued to be celebrated, inspiring Americans to continue to explore more of black history and re-educate themselves on the status of race relations in America. It is important that black history be understood in the proper context, so that Americans can better understand the country's complicated past and apply the lessons learned to the present day.
In honor of Black History Month, USA Team Handball interviewed several current and former Black handball athletes to celebrate their achievements within the sport and understand where progress can be made to improve diversity, equity, and inclusion in handball.
Current beach handball athletes Ebiye Udo-Udoma and Darryl Yarbrough, women's handball athlete Monaye Merritt, longtime Carolina Team Handball athlete and coach Myles Bacon, were among those to share their thoughts on Black history, their Black role models and much more.
USATH: Who are some of your Black role models?
Ebiye Udo-Udoma: [Fellow USATH athlete] Gary Hines. I found a highlight reel that someone at USATH produced of him in 2011 and he made handball look entertaining. He inspired me to work towards trying out for Team USA in 2013 when the Auburn University residency program was announced and to strive toward making an international career out of the game.
Monaye Merritt: My mother, who modeled herself after my grandmother, but strived to be better. My grandmother did the same thing with her mother. The generational progress of my family and particularly, the strength of the Black women in my life, is what set the stage for who I am and what I am able to do now. It also inspires me to continue making progress for those coming after me. My mother and grandmother showed me what was possible by doing and I just stretched my imagination.
Myles Bacon: One of the single largest entities to impact my life was Ron Burton. He was a consensus All-American running back at Northwestern University, the first Black draft pick of the AFL, the first Boston/New England Patriot draft pick, and an inductee into the College Football Hall of Fame in 1990. He reached out to kids of all demographics and ultimately treated each of them with love, patience, peace, and humility. "People like nice people" is one of his sayings that I try to keep in mind daily. He calmed me and hundreds of others down quite a bit in a time when we needed it most...by simply being a man that literally walked as Jesus Christ did.
Darryl Yarbrough: Fred Hampton, for his influence and leadership as such a young man. He saw the struggle of people as an opportunity for unity instead of an element of further division. His message of collaboration resonates on many levels in life.
USATH: What is a relatively unknown Black history moment or series of moments that you think more people should know about?
Merritt: Two things: Talk to people from all different walks of life, perspective taking goes a long way. Social media is also a great tool to be educated on the experiences of being Black, being a Black woman, and being a Black man living in America. Some of my favorite Instagram accounts to share with others are The Great Unlearn, Nora Maxwell, Black at Auburn, The Context Project, and so many more. I think the important thing is taking the time to learn the other perspective/truth of history whether white, black, or in between.
Yarbrough: Lucy Diggs Slowe's story is a truly amazing one. She was a Black woman and a lesbian who lived in the early 1900s and not only survived but thrived, shocking the world as the first Black person to win a major sports title, becoming the world's Heavyweight Champion and became the first Black woman to win a major sports title just two years later. Unfortunately, as expected during that time, there was little to no acknowledgment of her accomplishments. Before winning the ATA's inaugural tennis championship at 32, she founded and presided as President for Alpha Kappa Alpha Sorority. Ms. Slowe would also become the first Black woman to be a Dean of any school.
Udo-Udoma: Before Rosa Parks, there was Claudette Colvin. Parks wasn't the first Black person who refused to give up their seat on a Montgomery bus, but most transgressors were merely fined and otherwise unnamable. But nine months before Rosa Parks famously refused to give up her seat and was arrested, 15 year-old high school student Claudette Colvin did the same and was arrested. Colvin eventually became one of the plaintiffs in the court case that overturned bus segregation laws in Alabama.
USATH: What can Team USA and the handball community do to be more inclusive?
Yarbrough: As we continue to cast a wide net to gain interest in our sport, our efforts have to continue to be intentional in recruiting demographics that we are missing. The goal of this organization is to create opportunities for as many athletes of all levels and backgrounds. We are stronger as a country and a program when we incorporate all of our available resources.
Udo-Udoma: Realistically, we need to provide more support for those looking to get into the sport. If Team USA provided more financial support for their national team athletes, and resources for athletes to get involved in handball, a greater number of people would most likely get and stay involved in the sport.
Bacon: We need to have more interactions at tournaments. We have lots of diversity when it comes to the number of ethnicities, nationalities, and overall social reach in the handball community. It would serve us well to have teams be able to interact off of the court as well as colliding on it.
USATH: What would you like to see implemented to make handball more inclusive and diverse in the future?
Bacon: We need to be reaching out and letting people know we exist. Now is our time to grab the talent we want, not to try to get what we can later. We can grow organically as a sport and as an entity. I would also love to see more minority coaches and more women coaching men as well, but I get that it's not easy to get someone to learn a brand new sport and later teach it for free.
Merritt: We need more grassroots work to provide opportunities to learn to play in all communities.
Yarbrough: There are two things: First, the weight of any Olympic National Governing Body goes a long way. Using the name of USA Team Handball for local events and reaching out to different organizations and sponsors would be a tremendous asset. The second is to continue investing in innovative ways to play the sport to be introduced to as many people as possible. An example would be "mini handball," a modified version of the indoor game that's used as an introductory version for kids but can be expanded to older players who are learning the sport as well. The games require fewer people and not as much space as a typical indoor game but can potentially marry aspects of indoor and beach for newly interested participants.
USATH: What are some favorite Black-owned businesses, books, or organizations to support?
Merritt: Bookstores! I am an avid reader when I have the time. I am from Philadelphia and one of my favorite book stores is Uncle Bobbie's. A book that incorporates Black history and a sport lens is 40 Million Dollar Slaves by William C. Rhoden, which I highly recommend reading.
Udo-Udoma: Powerhandz! [An athletic training company that makes custom weighted gloves and other training equipment].
Bacon: The Ron Burton Training Village and The New Meaning Brand. For reading, I recommend The Speeches of Malcolm X at Harvard by Malcolm X, The Fire Next Time by James Baldwin, and Bullwhip Days: The Slaves Remember, An Oral History by James Mellon.
For more information on Black History Month, check out the following links:
Ways to Celebrate Black History Month
African American History Month