IHF Womens World Championships Main Round Schedule on ESPN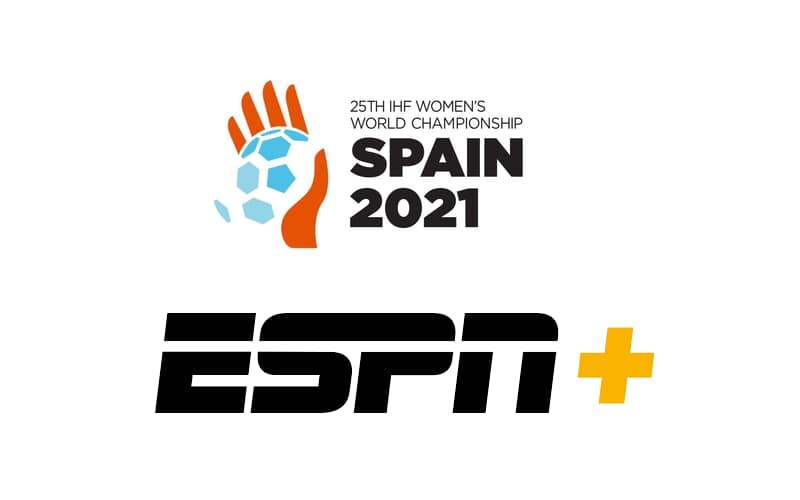 The 2021 IHF Women's Handball World Championship Preliminary Group Phase has been completed and nations have moved on to either the Main Round or President's Cup. The Main Round consist of four groups of six teams with the top two teams from each group moving on to the quarterfinals. The nations participating in the President's Cup will play for 17th through 31st place. ESPN will continue to show two matches daily on its streaming platform ESPN+ with English language commentary from Paul Bray. The remaining matches will be available on the IHF YouTube Channel.
Links
More information on ESPN+ and how to subscribe:

Link
2021 IHF Women's World Handball Championships competition page on the IHF website: Link
IHF YouTube Channel WC Playlist (for matches not airing on ESPN): Link
ESPN+ Main Group Phase Schedule (All Times are US ET)
Wednesday, 8 December

12:00 PM Germany vs Congo

2:30 PM Denmark vs Hungary

Thursday, 9 December

12:00 PM Montenegro vs Serbia

2:30 PM France vs Poland

Friday, 10 December

12:00 PM Hungary vs Congo

2:30 PM Czech Republic vs Denmark

Saturday, 11 December

12:00 PM Serbia vs France

2:30 PM Slovenia vs Poland

Sunday, 12 December

09:30 AM South Korea vs Hungary

12:00 PM Denmark vs Germany

Monday, 13 December

12:00 PM Serbia vs Slovenia

2:30 PM Russian Handball Federation vs France
ESPN will then broadcast all matches in the knockout phase of the tournament starting with the quarterfinals on Tuesday, 14 December.