American Athletes in German Club Action this Weekend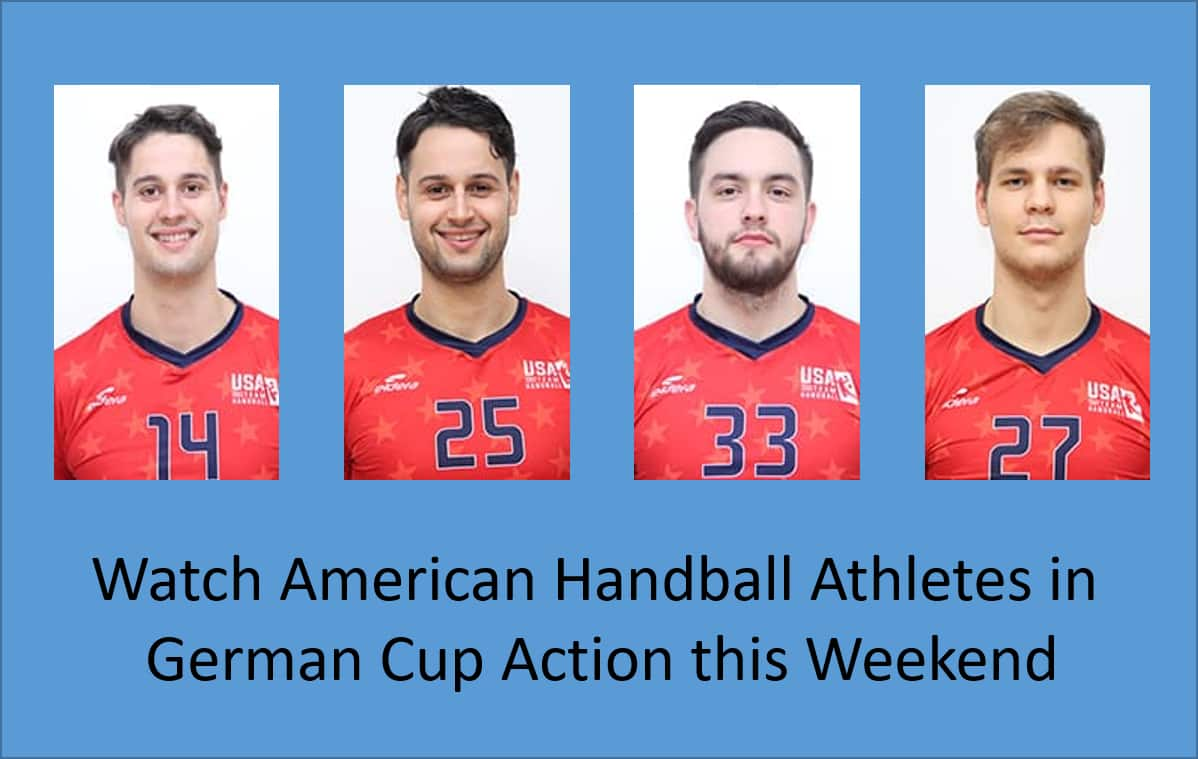 The first round of the DHB Pokal or German Federation Cup starts this weekend with 2nd and 3rd division clubs in action. National handball cups are typically knockout tournaments that in many ways mirrors the NCAA Basketball tournaments most Americans are familiar with. The major difference being that the cup is usually played throughout the season rather than back to back to back weekends. Four American handball athletes will be playing with their clubs this weekend and the matches should be available for live stream and on demand viewing. Here's the schedule and the links to the video streams:
Saturday, 28 August

1900 CET / 1300 US ET: ATSV Habenhausen vs. TSV Bayer Dormagen

1930 CET / 1330 US ET: HSG Rodgau Nieder-Roden vs. DJK Rimpar Wölfe

Sunday, 29 August

1600 CET / 1000 US ET: VfL Lübeck-Schwartau vs. ThSV Eisenach
Note: The sportdeutschland.tv website may require registration (free) and some matches may be geoblocked.
DHB Pokal Results/Schedule: Link