USATH Now Accepting Applications For Women's National Team Coach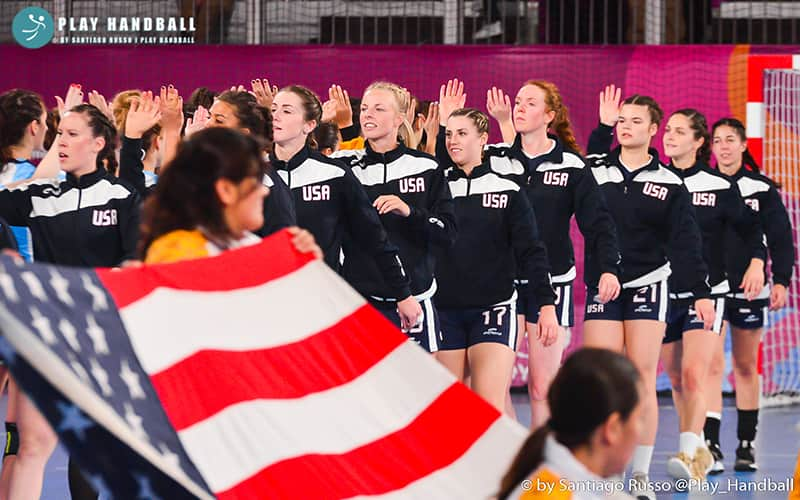 USA Team Handball is now accepting applications for the role of U.S. Women's National Team Head Coach. This position will lead the growth and development of the Women's National Team for the next Olympic quad (through 2024).
Please click here for a full job description.
USATH Chief Executive Officer Ryan Johnson has appointed the following individuals to a special working group to provide guidance and recommendations throughout the process:
• Camille Nichols, manager and assistant coach for 1984 Olympic Team (women's team handball) and current USATH board member
• Darrick Heath, 1996 Olympian (men's team handball), played handball professionally in Europe and has coached recent men's junior teams and assisted with Men's National Team
• Lisa Dunn, former women's indoor national team player and current Women's Beach Handball head coach
• Tomuke "T" Ebuwei, Division I volleyball player for Pennsylvania State University, recently retired Women's National Team handball athlete, a former USATH board member as an athlete representative
• Jacquelyn Messel, former Women's National Team player and currently serving on USATH's Nominating & Governance Committee
To apply, please send resume or CV and cover letter to:
Ryan Johnson
CEO, USA Team Handball
ryan.johnson@usateamhandball.org
Applications will be accepted until a candidate has been selected. Initial review of candidates will begin Monday, April 19th, 2021. If you have any questions regarding this position, please email USA Team Handball CEO Ryan Johnson via the contact information listed above.
About USA Team Handball: USA Team Handball (USATH) is the U.S. National Governing Body for the Olympic discipline of Team Handball, and is responsible for the development of grassroots programs, preparation of national teams for international competition - including the Pan American and Olympic Games - as well as the day-to-day oversight of the sport of team handball in the United States. The mission of USATH is to develop, promote, educate and grow the sport of team handball at all levels domestically, and to enable U.S. athletes to achieve sustained competitive excellence to win medals in international and Olympic competition. USATH is a member of the International Handball Federation, the North American and Caribbean Handball Confederation, and the United States Olympic & Paralympic Committee, and is headquartered in Colorado Springs, Colorado.
Media Contact: Melissa Zhang | (508) 768-5649 | Melissa.Zhang@usateamhandball.org