Lisa Dunn Steps Down as Beach WNT Head Coach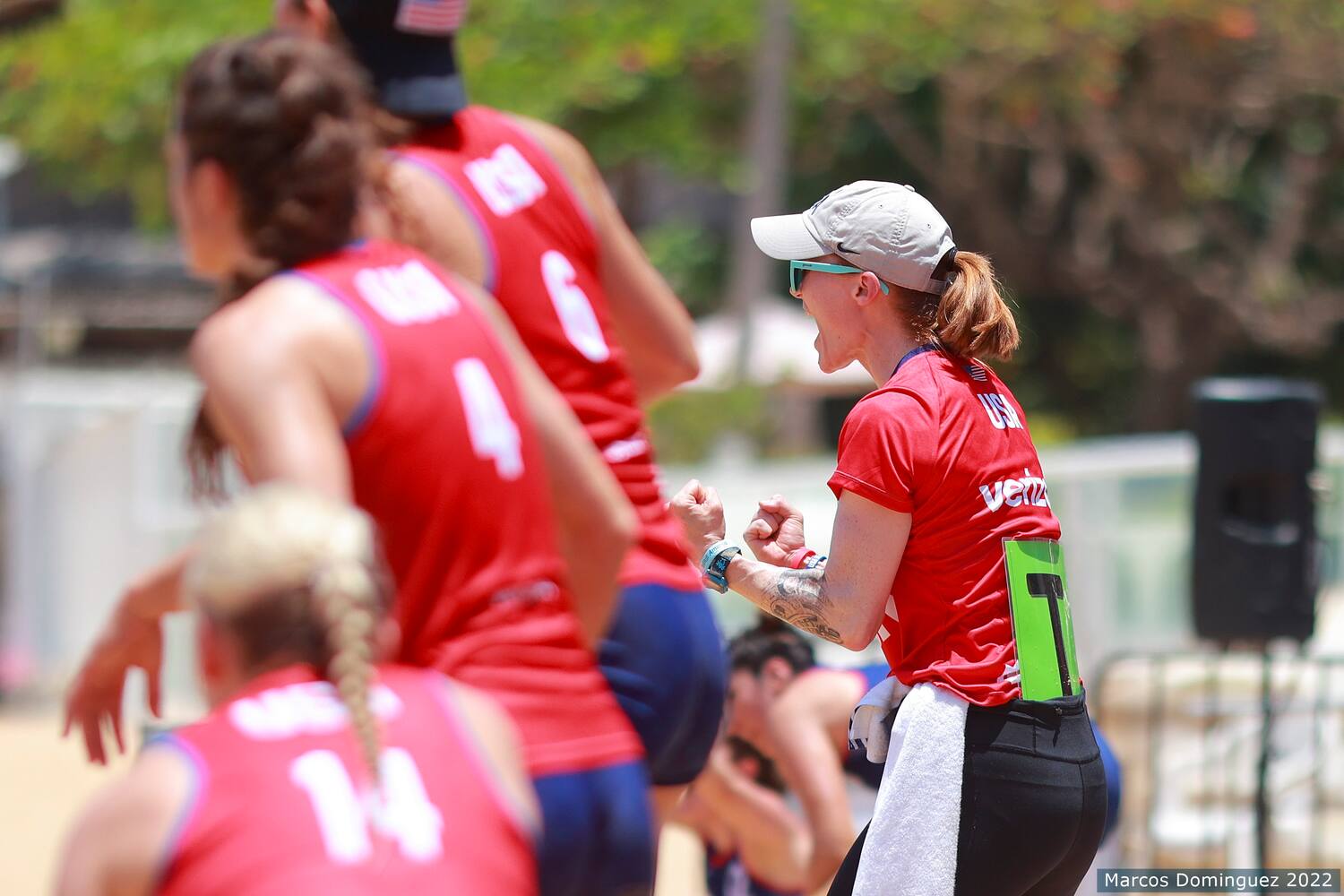 Lisa Dunn has announced her resignation as the Women's Beach National Head Coach.
USA Team Handball is incredibly grateful for all the time that Lisa has devoted to growing the sport. This past summer she coached the Women's Beach National Team to a 2nd place finish in the NACHA Championships. This qualified the team for the World Championships. They competed in the main round for the first time in program history and placed 14th overall. She also coached them to a 4th place finish in the Beach World Games.
Speaking about her time at USATH, Lisa says, "It has been such a huge honor and privilege to be a part of the Women's Beach Handball Program. To be able to coach this group of gifted athletes has been an honor and I have no doubt they will move forward and continue to grow into the world-class team they already are.
I have gained so much from my time with USATH. The experience of competing at the highest level as both an athlete and coach, Learning how much fight it takes for underfunded programs to be seen and supported, and the feeling of support I have felt along the way from incredible people like Dee Miller, Marilyn Elder, Edina Borsos and so many more. The gratitude I feel for the athletes extending their trust in Michi and I and the hard work they have put in to be as competitive as they can be despite the adversity, and how important of a roll the assistant coach is and that my journey could not have been possible without Michi Mensing.
This sport has helped form some of the deepest friendships I have and I will always be thankful for that."
USA Team Handball CEO Ryan Johnson says, "Lisa has done a tremendous job leading the team through an incredibly busy competition schedule, which is particularly challenging for small organizations like ours. Not only did the team survive the gauntlet, but under Lisa's leadership the team reached unprecedented levels of success that we are excited to build on. We are grateful for all that she has done for the sport, our athletes, and our community, and wish her well as she moves forward."