USATH Hosts Clinic at U. of Colorado at Colorado Springs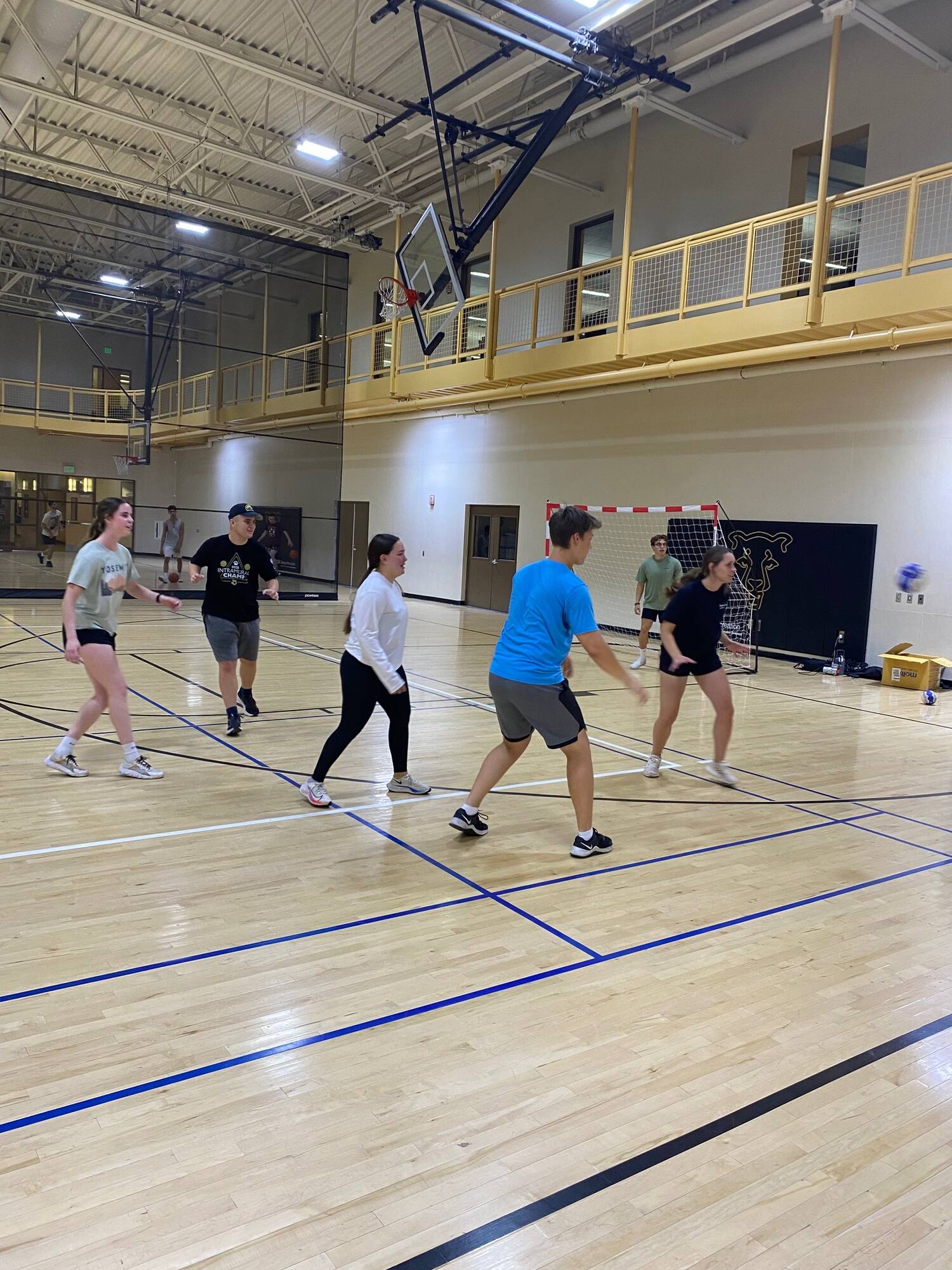 USA Team Handball held its first of many workshops at University of Colorado at Colorado Springs on September 15th. There was a great outcome and multiple students learned about the rules and how to play Team Handball. This was a great steppingstone for developing the sport at the college level.
Since the clinic was a great success UCCS is hosted another workshop on October 5th. With its success there is also going to be a tournament coming up in November. USATH is looking forward to the tournament since there is individual and team registration. This is a great first step in expanding Team Handball at the collegiate level.
Matthew Collins, the Collegiate Development Coordinator, leads these workshops and is hoping to expand to other colleges soon. Here are his thoughts about expanding the game and what it means for UCCS and other colleges:
Q: How was planning and getting ready for this first event?
A: We have worked closely with UCCS Campus Recreation for some time to execute these workshops and the upcoming tournament in November to its fullest potential. Our main barrier is the other activities for students to participate in on campus, but we predict that our outreach and uniqueness of team handball will entice students to get involved in our events.
Q: Are you hoping to do more of these events at other schools across the country or just in Colorado for now?
A: Absolutely! We hope to use the events at UCCS as a foundation and roadmap for USATH to be able to hold similar events at schools in Colorado and across the country. We understand with such a niche sport like team handball, it is important to have visibility in front of students and putting on these events as the National Governing Body is imperative to our growth at the collegiate level.
Q: As a part of spreading the game are hoping to do other types of events or just teaching college students how to play for now?
A: Our main goal right now is to get our sport in front of students and have them be able to enjoy the sport. We hope in the future that this can transform into hosting on-campus tournaments, robust intramural leagues, and hopefully the implementation of more college club teams across the US.
Q: Do you think a club will be started here soon because there is an interest in handball?
A: UCCS is a prime environment to have a club team on campus. With the proximity to the USATH office as well as another successful program nearby at Air Force, this could provide a great ecosystem for the club to thrive. We have had positive feedback from students and hope through our workshops, tournaments, and support, that a club team will be formed at UCCS.