Interview: Pitt Team Handball's Pau Balcells on What it's Like to be an International Student Playing Collegiate Handball in the U.S.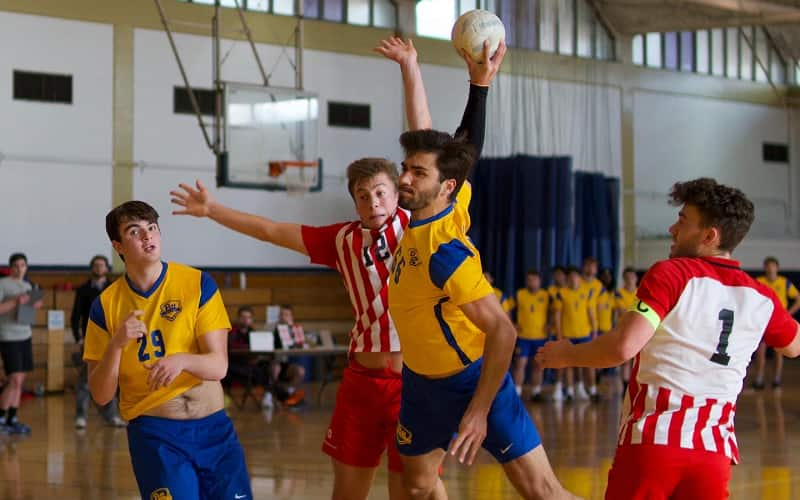 (Pitt Team Handball's Pau Balcells in action vs Ohio St; Photo courtesy of Elliot Kerachsky: @ek.viz)
Some of the most frequently asked questions about handball in the U.S. come from athletes in other countries wanting to know more about collegiate handball. Can they get a scholarship? What's the level of play? How is organized? etc., etc.
Pau Balcells is an international student from Barcelona, Spain and attends the University of Pittsburgh. He also plays center back for the Pitt Handball Club and is the team captain. In this interview Pau answers those questions and provides his firsthand perspective on what it's like to be an international student playing handball in the U.S.
Interview on YouTube: Link
Pau Balcells: Instagram
University of Pittsburgh Handball
Interested in playing collegiate handball?
List of U.S. collegiate handball programs: Link

Want to start a new college handball program?: Send us a message at info@usateamhandball.org