Tugomir Anusic Named IHF PRC Lecturer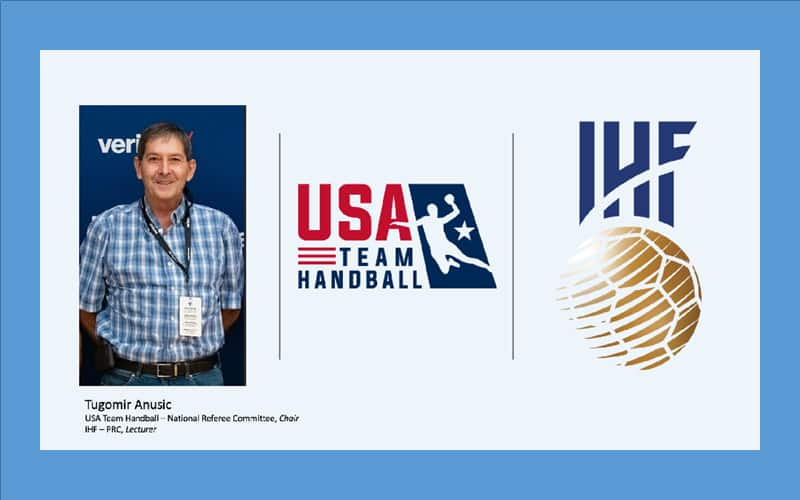 Long time USA Team Handball referee, Tugomir "Butso" Anusic has been unanimously approved by the International Handball Federation (IHF) Executive Committee to be an official IHF Playing Rules and Referees Commission (PRC) Lecturer. As an official IHF - PRC Lecturer, Anusic, will join a select list of lecturers tasked with the goals of promoting referee growth and education for the benefit of handball worldwide. When contacted about his new role, Anusic indicated that his primary focus will be to help grow the North American & Caribbean Handball Confederation (NACHC) referee community and that he is fully committed to this important task.
Anusic also serves as the chair of the USATH – National Referee Committee and was an international handball referee. He has officiated more than 2,500 handball matches in his professional career and was a referee at the 1996 Atlanta and 2000 Sydney Olympic Games.
IHF PRC Lecturers: Link