Women's Junior National Team Spotlight - Ariane Clerc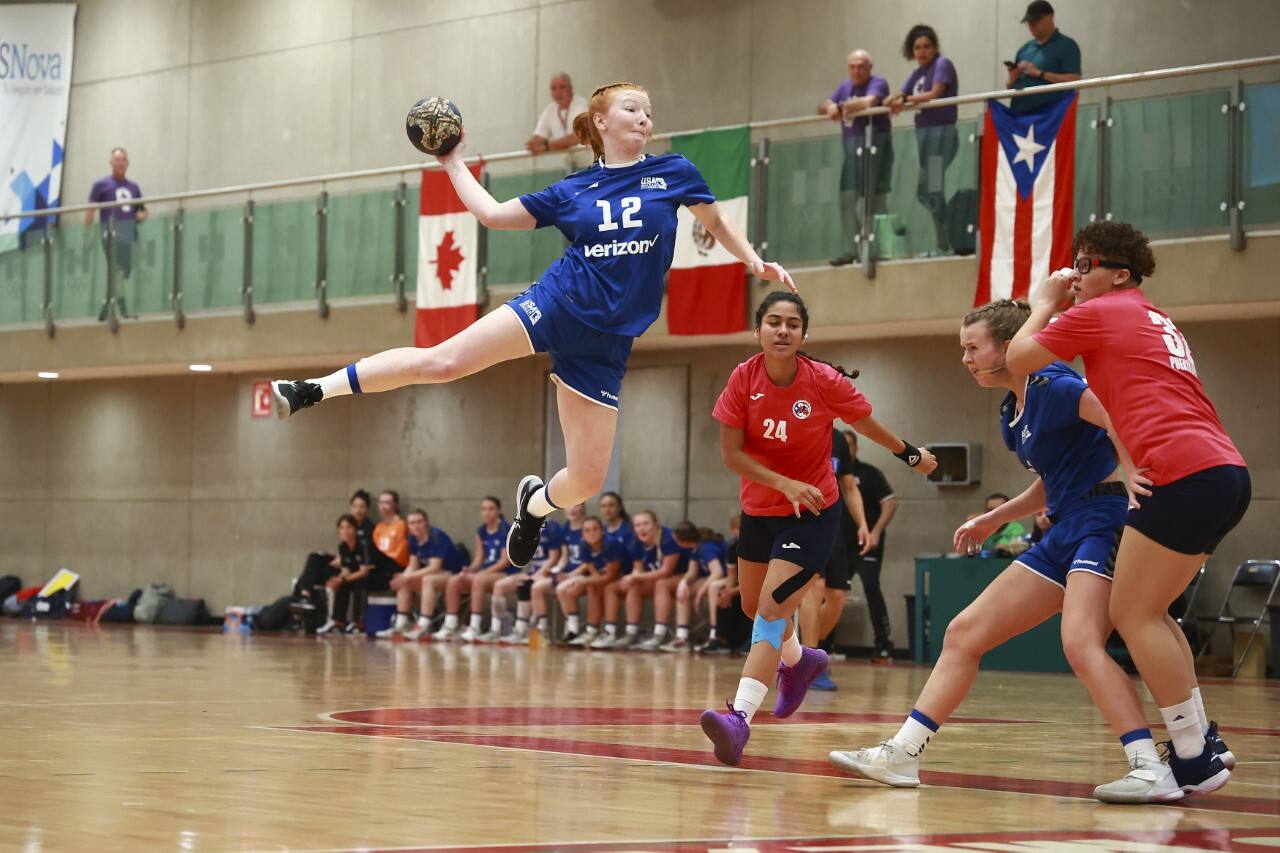 Ariane (noun) meaning "Rocketry - a French-built, three-stage, liquid-propellant rocket for launching satellites into orbit around the earth." This is according to Dictionary.com and those of us who have met Ariane Clerc in person know that she epitomizes rocketry in every sense. Only she isn't just French, she is also British and American, holding three nationalities.
It is not just being French that makes Ariane a true "rocket" - it is the entirety of the life that she has led in her short 20 years. Having arrived in the U.S. at the age of 5, with her parents Anthony and Debbie, Ariane was already an athlete - throwing a baseball and football faster and stronger than most girls and boys as well in her school. Her "rocket" - her arm showed promise early in life.
Soon Ariane discovered the rocketry of her feet playing soccer from age 6 to 14 while winning multiple soccer titles. Then she combined the efforts of the skills of her footwork with her ability to pass and shoot to play basketball making it to an AAU national championship tournament with her team comprised of many of the same girls from her soccer team. Ariane even tried her hand…no, her feet at the sport of cross country in elementary school where she set the school record for the mile that still stands today. Next up for Ariane, as a sophomore, was a sport that combined the footwork from soccer and the shooting skills of basketball - lacrosse. As a junior, her high school team qualified for the Final Four tournament in their division.
Ariane's supportive parents made all of these sports opportunities possible for Ariane - and for her sister, Lucile, as well. Her father, who served as her soccer coach, played handball in middle and high school in France. He followed in his own father's footsteps who also played handball in France including D2 handball from Belfort and Mulhouse.
So it isn't rocket science that Ariane would migrate to the sport of team handball eventually as it is an understandable transition from lacrosse - requiring her to use both her hand and foot coordination skills. Although she knew of the sport, it wasn't until Ariane attended the Ohio State University (OSU) that she discovered the sport for herself. And it has been her sport focus ever since making her a third generation French handball player.
Ariane's academic studies are full speed ahead at OSU. With a mother who has a Ph.D. in Microbiology and a father who studies chemical engineering, she is focusing her studies on chemical engineering, again following in the footsteps of her father. She is now an intern with the same company that both parents work for in Cincinnati, Ohio - Procter & Gamble (P&G). Her mission for the summer internship, that will continue after her experiences with handball end in Europe in July, is to work in a formulation role in the research and development beauty sector of the company, specially with P&G's Secret deodorant and antiperspirant products.
Ariane has laser focus. She is focused on handball right now as she attends the U.S. Women's Senior National Team's training camp at the Maison du Handball in Créteil, France. The team, combined of Senior and Junior players, will be playing multiple matches in the Paris area during their camp. Beginning June 13, Ariane, and the three other Junior players, will depart for Budapest, Hungary for the U.S. Women's Junior National Team training camp. This camp is designed to prepare the Junior team for their participation in the IHF World Junior Handball Championships to be held in Slovenia at the end of June. Ariane was a part of the Junior team who won silver in April in Mexico City at the North America & Caribbean Junior Handball Championships which qualified them for the World Championships making this the first time the team has qualified since 1981.
Is there any doubt that Team USA's Ariane fits the definition of "Ariane", French-built rocketry, after learning of her experiences and intentions? This French-British-American athlete and student is laser set on her academics while seizing the opportunity to play handball. When Ariane plays, watch out for rocket lift off on the handball court!