2nd Half of USA Club Season Taking Shape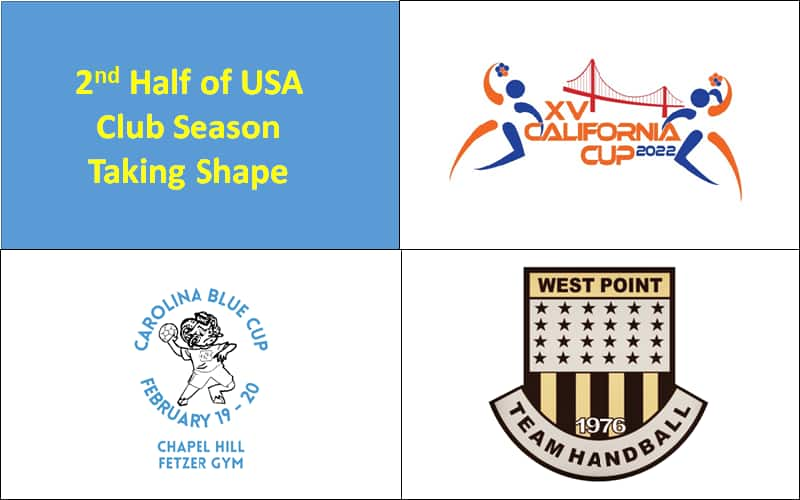 The 2nd half of the 2021-22 Club season is starting to take shape with 3 big sanctioned tournaments scheduled for the next two months.
California Cup
First up is the the 15th annual Cal Cup from 4-6 February in Fremont, California. The Men's Tournament will have two groups with 4 teams. Group A has NYAC, Army, Los Angeles THC and San Francisco Cal Heat II. Group B will have San Francisco Cal Heat, Chicago Inter, New York City and Air Force. The teams will then have a direct crossover (no semifinals) to determine the final ranking for each team.
The Women's Tournament will have four clubs, San Francisco CalHeat, New York City, Chicago Inter and Los Angeles THC. They will play a round robin with the top two teams playing for first and the bottom two teams playing for third on Sunday.
Florida Cup
The Florida cup is scheduled from 11-13 February in Miami, Florida. Inter Miami is the tournament host and the following clubs have expressed interest in participating: Miami Storm HC, Wolves HC, Georgia HC, West Point, Boston THC, Carolina.
Clubs interesting in participating should contact Leubel Acosta, intermiamihandballclub@yahoo.com, (786) 302-4080
Carolina Blue Cup
As usual, the Carolina Blue Cup will take place over President's Day weekend (February 19-20) in Chapel Hill, North Carolina.
Clubs interested in attending can contact Ross Whipkey (Email: whipkey@live.unc.edu) for more information.
CPT Scott Pace Memorial Tournament
The CPT Scott Pace Memorial Tournament will take place 25-27 March at West Point, New York. The tournament has room for 12 teams and two spots will be taken by host teams, West Point Black and West Point Gold. To date, multiple clubs have expressed interest in participating including Chicago Inter, Miami Inter, NYAC, NYC, CalHeat, Handball Quebec, Air Force, Minnesota THC, Boston THC and the DC Diplomats.
Teams are asked to verbally commit by 18 February and to formally register for the event by 4 March.
For more information on this event please contact CPT Craig Champlin (Email: craig.champlin@westpoint.edu)