Rising Referee Couple, Rafael Marques and Kevin Poulet, Represent USA Team Handball at Jr PANAM Games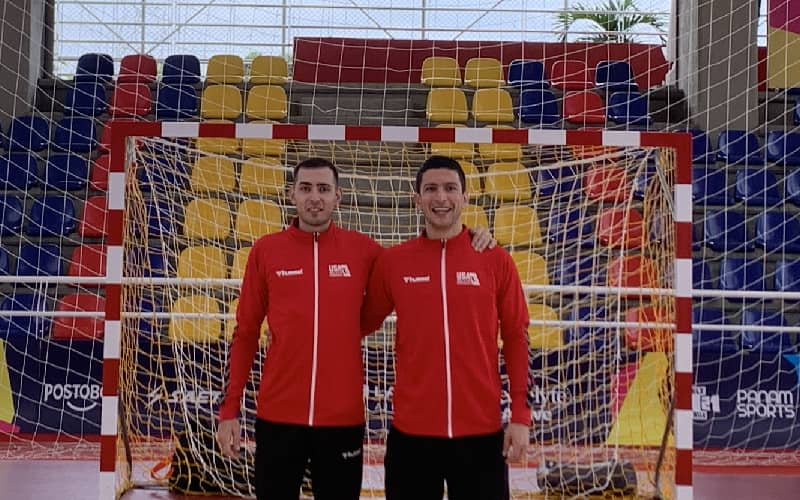 (USA referees, Rafael Marques and Kevin Poulet)
Referee couple, Rafael Marques and Kevin Poulet, recently represented USA Team Handball at the Junior Pan American Games in Cali, Colombia from 25 November to 5 December, 2021. Officially nominated by the PANAM Sports Organization they had the opportunity to officiate several handball matches, participate in clinics, as well as to work with IHF lecturers and other IHF referees. This was the couple's second international appearance and they received positive feedback on their officiating performance.
Marques and Poulet are the top U.S. officiating pair and they are candidates for the IHF's Global Referee Training Program (GRTP). They would like to continue to be nominated for continental handball competitions and and would eventually like to be considered for the IHF World Championships and Olympic Games.
Rafael Marques on their experience at the Junior Pan American Games:
"This was an awesome opportunity as it provided us with more officiating experience at the international level, as well as a chance to work closely with our continent leaders. We had daily group and individual meetings with our supervisors and the feedback we received will allow us to get better and better. Something to note is that we also had the opportunity to officiate the best young athletes from North and South America; many of them with Olympic potential."
(Marques and Poulet before a match between Mexico and Colombia)