Martin Branick Joins USA Team Handball as Event & Membership Development Coordinator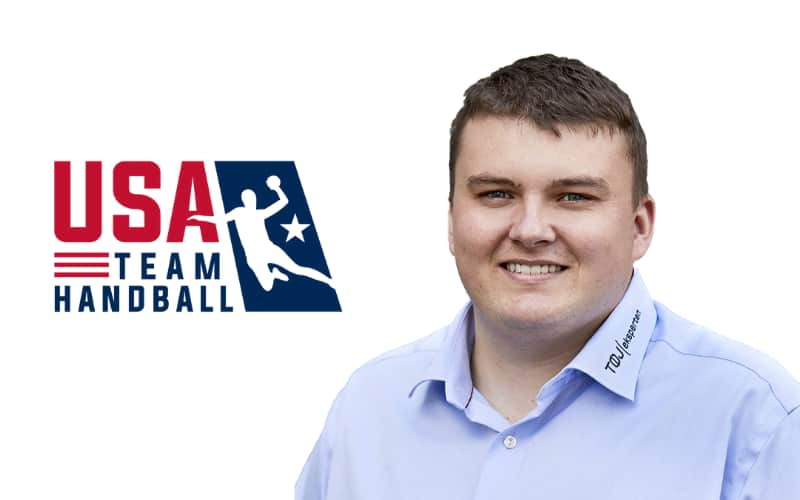 USA Team Handball has today named Martin Branick as Event & Membership Development Coordinator. Branick will lead a number of development efforts for the sport, including collegiate growth and development, membership efforts and event planning, particularly concerning domestic events like the Open and Collegiate National Championships.
Branick previously served as Digital Development & Partnership Services Manager for professional Danish soccer team Vejle Boldklub. As part of the club, Branick worked strategically to develop current and new digital initiatives and manage services for all of the club's corporate partners. Prior to joining Vejle Boldklub, Branick helped run event and facility management for the athletic department at the Georgia Institute of Technology.
"I am thrilled and honored to join USA Team Handball and continue to grow America's Next Great Sport. Handball has been a huge part of my life, both in Europe and here in the United States," Branick said. "The sport has provided me with so many unique opportunities. I am excited to bring my expertise, background, and skillset to the organization and continue our work with the handball community in the U.S. With the 2028 Games in Los Angeles only seven years away, now is a critical time to solidify the foundation of the sport as we continue to pursue competitive excellence in the lead-up to the 2028 Olympic Games."
A certified handball referee in Denmark and former collegiate handball player, Branick co-founded a handball club at Kennesaw State University and participated in four Collegiate National Championships, finishing fourth in 2014 with Clemson University. Branick is also a two-time silver medalist in the Open Men's Division with Georgia Handball Club.
"We are delighted to have Martin join our team – particularly with our many efforts to build this sport and the club and college level, Martin's experience and talents are invaluable," said USA Team Handball Chief Executive Officer Ryan Johnson. "As a Danish native who has worked in both handball specifically and in professional sport, Martin brings wonderful insights to the table in terms of how to build this sport at the ground level. I look forward to working with Martin to build a far more robust network of handball clubs and college teams in our country."
Branick graduated from Kennesaw State University with a bachelor's degree in business management in 2016.
About USA Team Handball: USA Team Handball (USATH) is the U.S. National Governing Body for the Olympic discipline of Team Handball, and is responsible for the development of grassroots programs, preparation of national teams for international competition - including the Pan American and Olympic Games - as well as the day-to-day oversight of the sport of team handball in the United States. The mission of USATH is to develop, promote, educate and grow the sport of team handball at all levels domestically, and to enable U.S. athletes to achieve sustained competitive excellence to win medals in international and Olympic competition. USATH is a member of the International Handball Federation, the North American and Caribbean Handball Confederation, and the United States Olympic & Paralympic Committee, and is headquartered in Colorado Springs, Colorado.
Media Contact: Melissa Zhang | (508) 768-5649 | Melissa.Zhang@usateamhandball.org